RPW Column: Max McLaughlin Excited For More Seat Time After Signing Deal With Keith Kunz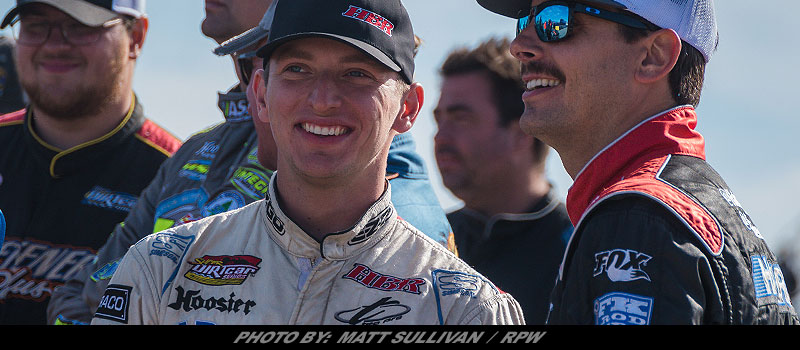 RPW Column By: STEPHEN DURHAM / RPW – MOORESVILLE, NC – On Wednesday, it was announced that Max McLaughlin has teamed up with USAC Midget powerhouse and mult-time Chili Bowl Nationals winning operation Keith Kunz Motorsports for five to seven races this season.
This an additional ride for "Mad Max" in addition to his deal competing on the ARCA Menards East Series for Hattori Racing Enterprises in 2020.
"It's an awesome opportunity to get to team up with Keith Kunz and his guys," McLaughlin said. "To be able to have more seat time during the year is great. This wouldn't be possible without the help of TRD (Toyota Racing Development)."
TRD is what has helped bring McLaughlin to this level of racing, gaining that valuable seat time, not just on the asphalt but now dirt as well.
"It's a huge opportunity to be a part of Toyota," he said. "For them to help me get setup with a deal like this is a big step."
Mad Max says this deal began to come together just about a month ago after a visit from team owner Keith Kunz.
"He (Kunz) stopped by my shop last month," he said. "No deals came then, though. We met again at New Smyrna and sat down where this plan came together. It means a lot to me to have this opportunity and to be a part of a great organization like Keith Kunz Motorsports."
Kunz's operation's filled with strong young talent and is known for having great drivers over the years. Current drivers include Rico Abreu and Buddy Kofoid with past drivers highlighted by NASCAR stars Kyle Larson and Christopher Bell.
"I think it's really cool to have the opportunity to follow names like that," he said. "It just makes the opportunity a bit more special."
The Mooresville, NC driver does say even with his dirt experience, there will be some learning with the Dirt Midgets.
"I am looking forward to the new challenge," he said. "It'll be a big learning curve, but I'm ready for it."
Even with this new opportunity, Max reiterated that his priority is still the ARCA Menards Series with Hattori Racing Enterprises. His schedule of races he'll run this year with Keith Kunz Motorsports is still being developed.