RPW Column: Dillon Steuer To Start 2020 Competing In DIRTcar Nationals At Volusia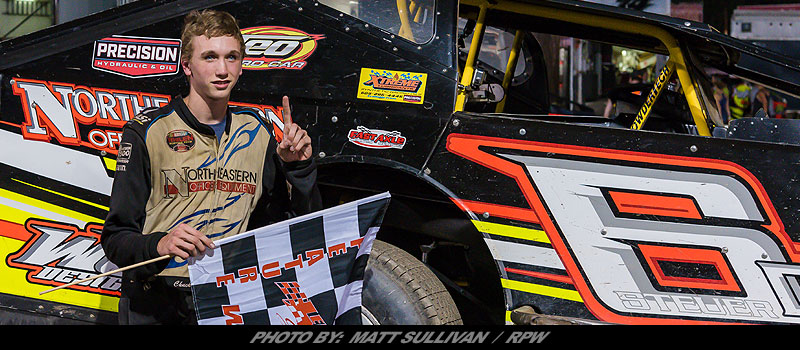 RPW Column by: STEPHEN DURHAM / RPW – BOHEMIA, NY – The young Dillon Steuer is ready for an even stronger season in 2020. The Long Island native will make the trip to The Sunshine state and compete at Volusia Speedway for DIRTcar Nationals to kick off 2020.
Steuer last competed at Volusia back in 2017. "It was a great time the last time we went down there, but we had some mechanical issues and dealt with rainouts," Steuer explains.
This time around, the young hot shoe looks forward to another opportunity at Florida Speed weeks.
"I enjoy having the chance to race five nights in a row against top notch competition," the Bohemia native explains, "and getting to learn and get better each night as the week goes on."
Dillon has higher expectations with this trip.
"My goal is to go down and be consistently fast each night and make the trip worth it with some good results at the end of the week," Steuer explains.
The young driver comes off a stellar 2019 season. Dillon competed weekly at the Orange County Speedway coming home with an eleventh-place finish in points in a star studded field. He captured numerous top fives and tens at the Hard Clay.
Steuer captured his first small block modified win last season as well at Lebanon Valley Speedway and another win at the Turkey Derby at Wall Stadium.
Dillons plans for 2020 are yet in stone, but has the same expectations from 2019.
"I'd like to race as much as I possibly can and get some wins with both the small block and big block," Steuer says, "I'd like to give a big thanks to my dad, my crew and all my sponsors for making this possible."