RPW Column By: BOBBY CHALMERS / RPW – SPRAKERS, NY – Time off can be both a curse and a help at different times, especially for race teams. In the current state all of us are dealing with due to the COVID-19 health issue, times have changed. One driver not immune to this change is Stewart Friesen.
Friesen, whose Modified & NASCAR Truck Series teams should be going 100MPH, in more ways than one, so far this season, has been grounded due to the Coronavirus pandemic. That, in turn, has allowed each of his teams time to take care of some necessary projects.
"On the NASCAR side, we've been using the time to get caught up building our dirt and road course trucks," Friesen said. "The guys have been finishing our new builds and also rebuilding our Daytona truck."
In the Modified shop, it's full steam ahead as well, and Friesen's in doing a lot of the work himself.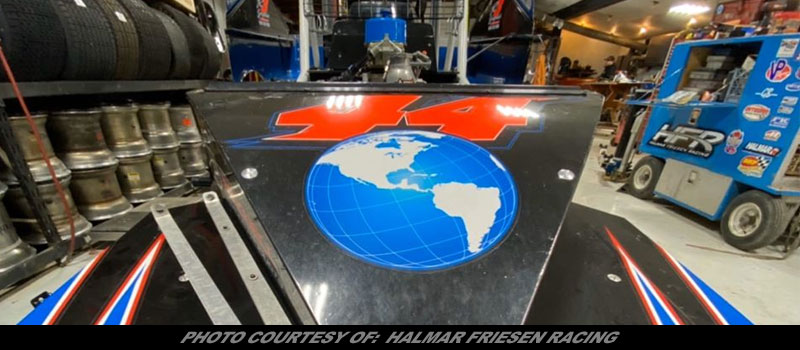 "In the 44 shop, we've been busy too," he said. "We've been putting together a new Bicknell car. We've also been doing some general hauler and shop maintenance while preparing as best we can. In racing, you never have "too much" time."
With several tracks either canceling events so far or pushing starting dates to their season's back, has Friesen made any adjustments to his schedule for the Modified in 2020?
"We're not really sure right now," he said. "The truck schedule will obviously take priority so we'll see what that looks like and then go from there. We'll be ready to fill in the schedule with as much as we can with the 44 though."
Friesen got off to an amazing start with his Modified program in 2020. He was able to take home two of three events during the inaugural "Sunshine Swing" in Florida and ran solid during the DIRTcar Nationals at Volusia last Month. He then returned north and grabbed a big $10,000+ victory at Georgetown Speedway on March 7th.
With racing at a standstill, does a stoppage like this hurt a team's momentum?
"We've been riding the wave the last bunch of races," he said. "It really got rolling at Eastern States last year. Our only hiccup so far was the 50-lapper at Volusia in February. I hope we can keep it going when racing starts back up, but we'll have to see. You never know."
Late last season, Friesen and his team made the switch to the Bicknell camp. This was a surprise to many as the multi-time Super DIRT Week Champion had spent several years racing DKM Fabrication Cyclone Chassis.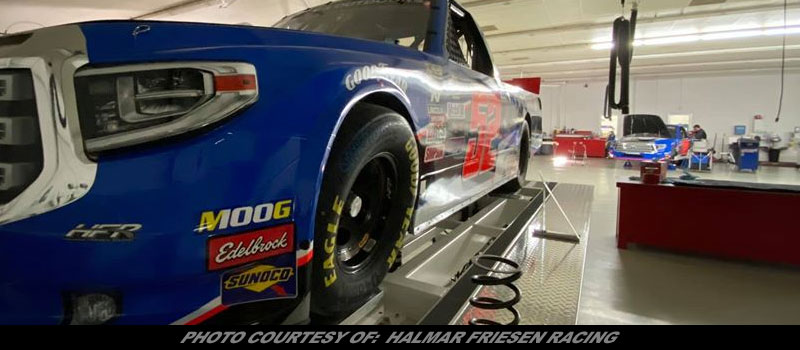 He's enjoyed success since the move, but what's the main difference he's seen?
"It's just a mindset, really" he said. "They (Bicknell) have a solid package. However, it's the baseline they have that I feel sets them apart. We've been able to tweak that a bit and, honestly, I just seem to like the way these coil cars work."
Over the last few seasons, most chassis manufacturers have been developing coil rear suspensions for their brands, and Bicknell has been leading the way in that department. It's that way of thinking that has intrigued Friesen.
"It's been a lot of fun to work with something different," he said. "After being on the same old torsion bar package for so long, this has been a welcomed change."
Even with the success, Friesen knows that it's hard work to keep success going. With the suspensions in Modifieds these days, knowledge is key.
"Every day, we work on things and are thinking about it," he said. "My brain is 24/7 racing. It's been great to work with people like Scott Keyser, Dennis Palmatier & Brian Daughtry from Integra Shocks, for example. I'm by no means an expert chassis guy but I'm lucky to be able to lean on a bunch of people that are. Trip (Bruce, Friesen's Truck Series Crew Chief) and the guys down at the 52 shop have been awesome to have on our team in that aspect as well."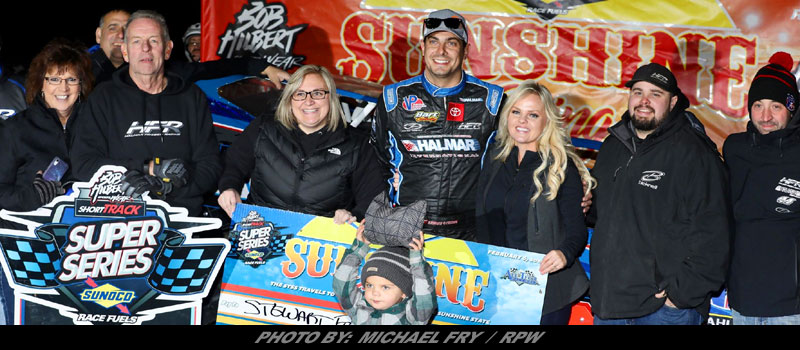 On the Truck Series side of Halmar Friesen Racing, Stewart and the team made waves this off-season with their switch to Toyota and the TRD Program. While they've enjoyed success with the Chevrolet brand since joining the series, finishing fourth in points last season, Friesen believes teaming with Toyota gives him and the team their best shot to get their program to the next level.
"Between Kyle Busch, Gene Need (HFR Competition Director) and everyone in the Toyota program, we have a deeper wealth of knowledge now. Applying the support from TRD, there is a lot of depth there and we're looking to taking advantage of it."
With that knowledge, Friesen is hoping that he and Bruce can continue their growth as a pairing and build Halmar Friesen Racing into a championship NASCAR team.
"I have a much better understanding of the trucks than I did even just a year ago," he said. "So much is aero with them and knowing what a good feel is and what kind of feel you need in practice to be good during the race is most important."
Being four years into his career on the Truck Series, Friesen has shown improvement each season he's been racing. However, he knows he still has more to learn.
"That where I struggle," he said. "I can dial the truck right in, at any given moment, but I'm still learning on knowing what I need later in races. That's why Kyle Busch is so good. He knows exactly what he needs. I guess that applies to many great racers across the board."
Now, in the Friesen household, it's not only Stewart who's chomping at the bit to get behind the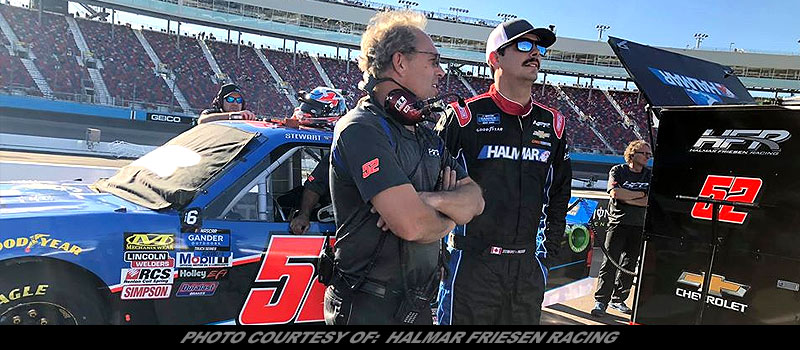 wheel. His wife, Jessica, is anxious to get her #1Z Modified on the track as well.
Has she ever expressed interest in making a few laps in one of the HFR Toyota Tundras?
"Jess is a great teammate with the Modified," Stewart said with a laugh. "We've kicked around the idea of doing something with the truck but nothing very serious at this point."
While neither of them are actually racing right now, Stewart did take his shot at virtual racing last weekend when he tried to qualify for the first ever eNASCAR Pro Invitational event. While he didn't make the field last week, he's set to give it a go again this Sunday for round two at the virtual Texas Motor Speedway.
"The iRacing stuff is pretty neat," he said. "I have a lot to learn but will give it another shot this weekend."
Stewart Friesen is ready to go racing whenever he can get back behind the wheel. From the way he's started 2020, he's leaving little doubt that he won't be able to pick up right where he left off.