RPW Column By: BOBBY CHALMERS / RPW – WALDEN, NY – Anthony Perrego just wants to race. He loves this sport. He makes his living behind the wheel of a Modified and is ready to strap back in to his #44 Teo Pro Car to continue his busy 2020 schedule…whenever that will be.
Perrego, who has plans of competing in several Short Track Super Series & Super DIRTcar Series events this season, is set to embark on a two-night a week schedule with weekly stops at the Albany-Saratoga Speedway on Friday's and the Orange County Fair Speedway on Saturday's in both Big Block & Small Block Modified.
This season will be Anthony's first as a weekly competitor at the "Great Race Place."
"We ran really well during the trips we've made to Malta over the last few years," Perrego said. "I'm definitely looking forward to going there weekly to compete against some of the best in the business."
With the addition of Albany-Saratoga to his schedule, the full-time race car driver from Walden, NY believes he has a solid baseline set-up to start things off at the track.
"I feel we've learned some things over the off-season that will work well there," he said. "That's in addition to the stuff we learned running there last year. We were strong then and I'm really looking forward to going back weekly."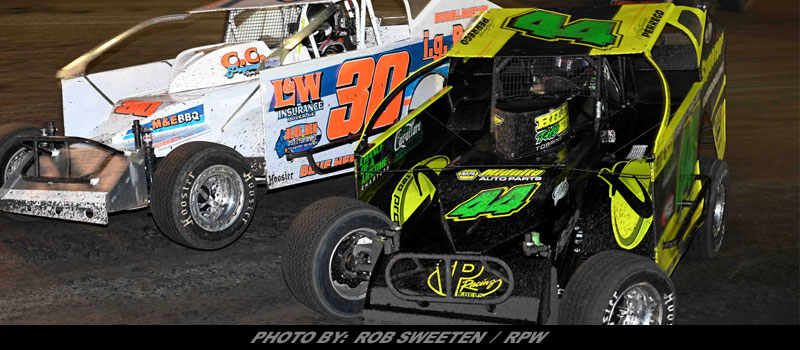 Just before the World Finals last season, Perrego split with car owner Ray Graham. For 2020, he will be racing exclusively out of the Superior Remodeling shop. This is a team he's had plenty of success with, including at Orange County where he won the Big Block Modified championship in 2018 and is the defending Small Block champ.
Even though he's had success there recently, things at the track got a shake-up halfway through the 2019 racing campaign when OCFS officials resurfaced the "Legendary House of Power."
Since the project was completed, the track now produces a different kind of racing. Does the new slipperier surface fit Perrego's driving style?
"When they first put it down, I was worried," he said. "However, we came out and won four straight races on it. Not only that, I believe it also helped me at other race tracks, which in turn improved our team's performance."
Over the last few years, several teams have made the switch to the Bicknell camp. Perrego, however, has been a mainstay in the Teo Pro Car stable for several years and that will continue in 2020. Anthony feels like many of the ideas the manufacturer has been working on this off-season will improve their performance and allow him to have a strong year.
"I think they've developed some good stuff that will take our program to next level," he said. "Matt & Bob (Hearn, owner's of Teo) have done a great job. They're working to stay ahead of the curve. I think they're just out-numbered right now by the other chassis brand."
One of the other hot topics this off-season centered around four-link rear suspensions. While DIRTcar has outlawed the concept for sanctioned races, Brett Deyo's Short Track Super Series is allowing it.
Teo and one a former car owner of Perrego's, Gary Simpson, have been developing the four-link since late last year and Anthony feels it has potential.
"I think there will be an advantage to the four-link in the future," he said. "I kind of understand it both ways. I really think Matt and Gary had something going."
Is it something Anthony may try in the future?
"We were actually looking to build one until DIRTcar shut it down," he said. "I believe going forward the four-link will be something you need on the Short Track Super Series."
So for now, Anthony Perrego sits and waits while our country and world deals with the current Coronavirus pandemic. He has his team ready to go and hopes it'll be sooner than later.
However, when the season does get cranked back up, you can be assured that Anthony Perrego will find his way to victory lane.