RPW Column: Putting A Solid Team Behind Him Is What Propelled Andy Bachetti To Another Lebanon Valley Title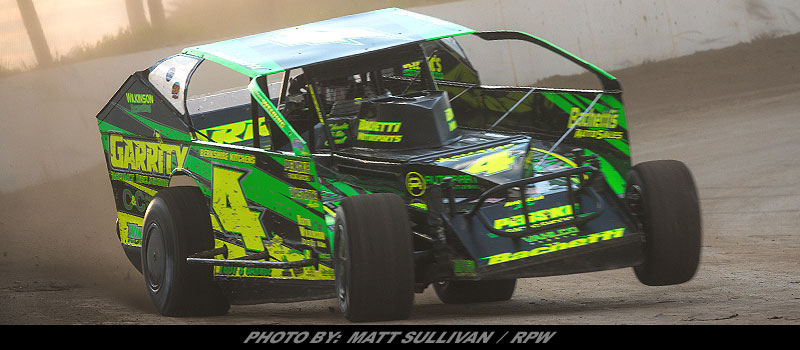 Column By: BOBBY CHALMERS / RPW – WEST LEBANON, NY – For the fourth time in his career, and second in a row, Andy Bachetti has climbed to the top of Lebanon Valley Speedway's high banks.
This coming Saturday night, it will be "official," but the Sheffield, MA driver has secured the 2021 DIRTcar Big Block Modified championship at the West Lebanon oval after a spirited battle with both Marc Johnson and sophomore driver Brett Haas.
"Hats off to Marc and Brett on solid seasons this year," Bachetti said. "Congratulations to both of them and their teams on a hard-fought battle all year long and I'm thankful we were able to come out on top."
No matter how you slice it, though, Andy knows this wasn't just about him this year. The 2021 title was a total team effort.
"This is very special to be standing here as a champion again this year," he said. "These titles don't come easy and it's all due to the support this team has behind it. There's a lot of people that do a lot for us and I wouldn't be standing here without them."
Two weeks ago, Bachetti's title hopes very nearly were shattered after a spin and accident with a fellow competitor severely damaged the right side of this #4 Bicknell.
However, it was due to the quick work of his team on pit road that kept him in the hunt that evening, along with Andy's drive to never give up until the checkers fly.
That night, he came from the rear of the field to finish 10th and salvaged what could have been a disastrous night. That proved just how focused everyone on the Bachetti Motorsports team was to achieving the ultimate goal.
"This has been a 100% team effort this year," he said. "Without each and every one of my guys on this crew, we wouldn't be standing here. I truly believe that. Day in and day out, my team works so hard, in the shop and traveling the roads just so we can come back here every Saturday and do battle."
Now a four-time titlist, Bachetti doesn't believe racing is all about the person holding the steering wheel. Each part of the team makes a big contribution.
"This is a pretty amazing feeling to have the group we have behind this effort here in 2021," he said. "To be a Lebanon Valley champion is a pretty special deal and they are the reason we're here."
This season, Bachetti has utilized several different engine builders and combinations to chase the title at the Valley. Between his Big Block program and his 358-Modified (which he also currently leads in points), he is grateful for the "team" effort put forth.
"Our motor builders, Jimmy from Performance Technologies, Billy The Kid, Pat Morrison, all work together to help our program succeed," he said. "We got a group of different motor builders and, I'm mean, even Billy's here every week. He helps us on different things, if I'm using his engine or I'm not. It's just a great relationship to have."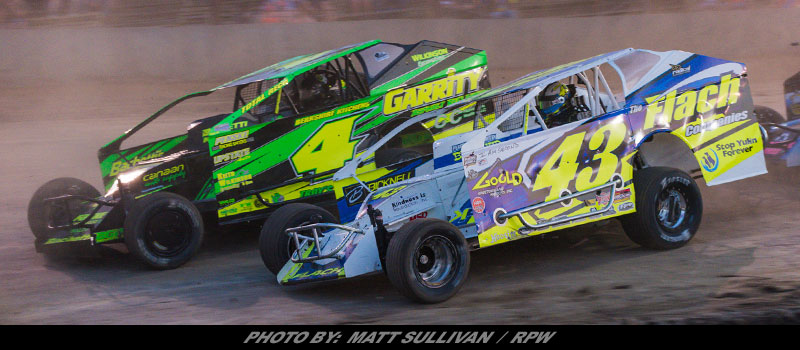 Built on the strength of a season-high four victories, Bachetti and the #4 group worked hard to get the best possible finish each and every time the car went on track.
"Week in and week out, you have to dig hard and my team did that this year," he said. "You have to make all the right calls and my team did. Everyone around us made the right decisions and I can't say enough about them."
Bachetti's focus now shifts to the $25,500-to-win Mr. DIRT Track USA crown this Saturday at Lebanon Valley. This is an event that he's won in the past and would like to add his name, yet again, to the list of winners.
"It'd be awesome to win Mr. DIRT again and put it on the wall," he said. "That race will be a tough one to win for sure but I feel we have all the right weapons to get it done."