RPW Column: David Schilling's Ready For A Strong '20 With Updated Equipment & Higher Expectations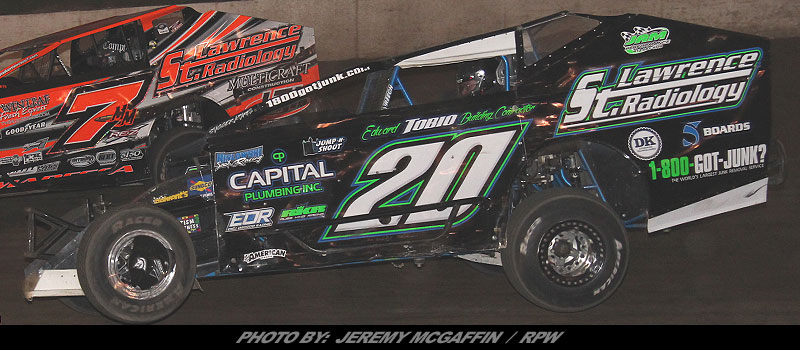 RPW Column By: STEPHEN DURHAM / RPW – EAST GREENBUSH, NY – David Schilling was just seven markers shy of finishing top 5 in points in 2019 at the Fonda Speedway. He's ready for more.
Schilling, the likeable young driver from East Greenbush, NY, says the opportunity is there to move up in the standings and compete for the track title this year.
"We've updated our motor to be the same as the guys that were beating us every week," Schilling said. "Now it's up to the driver to step up."
In his first full season as a member of the Modified division at the 'Track of Champions', Schilling was constantly in the Top 5 or Top 10 week in to week out. He was battling it out with some of Fonda's top guys in the standings like 2019 Champ Rocky Warner, Bobby and Danny Varin and David Constantino. Oh, we can't forget about some guy named Stewart Friesen.
Now, the focus turns to 2020. David's starting his season in a warmer climate down in Florida. He's entered Brett Deyo's "Sunshine Swing" at All-Tech Raceway for the Short Track Super Series.
"That place looks wide, smooth and slick," he said. "That's just how I like it."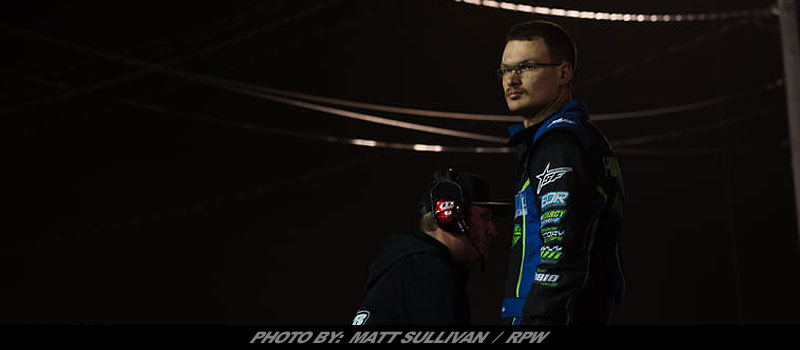 Schilling isn't going south just for a vacation and to do some racing. He believes he has a really good shot at some strong finishes.
"I believe we have the equipment and speed to run in the top 5 there every night," he explained. "Like I said before, we just need the driver to step up and do his job."
With Deyo at the helm of Fonda and the Short Track Super Series, David says he's enjoyed running events run by the popular promoter.
"The pay out is always great anytime you run a race Brett puts on," he said. "The clay he brought in at Fonda is certainly much better than what was on the track. It's fun racing there."
With it only January right now, this hot shoe already is holding higher expectations of himself for this season at Fonda, culminated with the Fonda 200, a race he's looking forward too.
"I have big goals this season and for the 200 after last year," he said. "If we had a little more speed in the 200, we could have taken the lead from Friesen in that first half. The second half got crazy after the rain and I blew a tire. That's when things kind of went downhill."
Schilling says there are quite a few people who have helped make his operation click the way it does.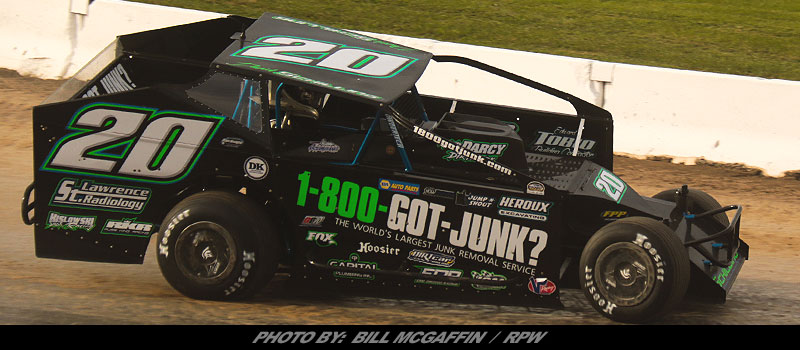 "First and foremost, I have to thank my dad and 1-800-GOT-JUNK as well as the rest of my family," he said. "Dad's spent more money and time getting me to races over the years than any sane man would. I'd be sitting in the stands or someone's pit stall if it weren't for him. I also have to thank the Maresca family and St Lawrence Radiology. They've helped us step our program up in a huge way this year."
David says others have had a big hand in helping him get to where he is today.
"Joe Matthews, Russ King and Pete Chuckta from PMC have helped me learn all the technology needed to keep our cars as fast as they have been," he said. "Travis Corbett has spent a lot of hours in the shop, and all of my sponsors who have helped make this happen. I can't thank them enough."
2020 has the makings of a big year for David Schilling as he chases checkered flags and more strong finishes.