RPW Exclusive: Check Out What's Happening At The Fonda Speedway Museum This Week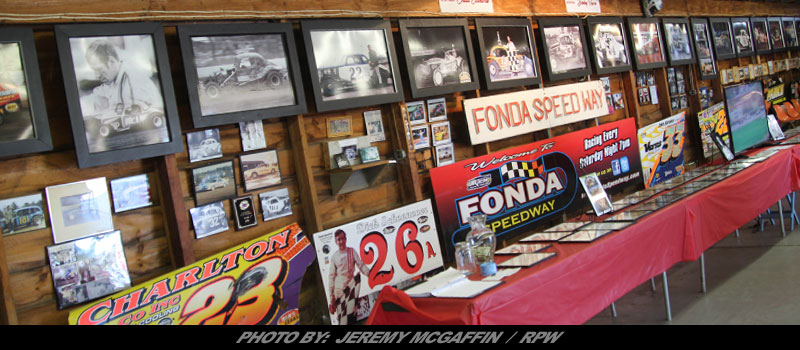 Column By: RAY ROGERS / RPW – FONDA, NY – This week, the Fonda Speedway Museum and Hall of Fame welcomes special guest Lew Boyd along with last weekend's Feature winners for a special autograph session.
Come check out the winning rides of Rocky Warner, Tim Hartman Jr., Ivan Joslin, and Brett Mortensen, get a photo or an autograph or maybe just say hello and congratulate them on their victories of one week ago.
Lew Boyd is co-author of the book, "Fonda!" and is also a Hall of Fame member himself. Mr. Boyd will be on hand sighing copies of the book about the 'Track of Champions' along with his latest, 'Modifieds of the Valley.' Copies of 'Fonda!' are on sale at the museum if you would like one.
The Fonda Speedway Museum and Hall of Fame is located directly behind the DKM bleachers in turn four. Doors open at 3:30pm and are open until race time during every event held at the track. Stop by and visit a place 'where the past comes back to life."
If you are unable to make it out to the Speedway and would like to get a copy of any of Lew's books, click here. There they have a great collection of literature and artwork for sale for race fans young and old alike.