Column By: BOBBY CHALMERS / RPW – TROY, NY – Ability. It's what every racer strives to have. Raw. Natural. God-given. You either have "it" or you have to "work" for "it."
Today, when talking about having "it" behind the wheel of a racecar, most think of Stewart Friesen or Matt Sheppard or even Jeff Gordon and Tony Stewart. However, for a brief but exciting time in our sport, two-time Lebanon Valley Speedway Modified Champion Kenny Coon had "it."
Unfortunately, Coon passed away this past week just a few days shy of his 68th birthday, but his talents behind the wheel will be talked about for ages.
It seemed as though Kenny was put on this earth to hold a steering wheel. He was a driver who really understood his equipment and knew how to get it to the front. Not only did he drive, but for a long time, he built his racecars. He built his engines. He built many of the components that went on the cars. That's something you don't see much these days.
The main thing you have to realize, however, is that Kenny Coon simply enjoyed his time in racing. He started with his buddies building that very first car just to have fun. Legendary Dirt Modified car owner Randy Ross got his start in the sport as a member of Kenny's team. He and the late Bryan Goewey got to be good friends turning wrenches for Coon and he recalls just how much fun it was.
"Kenny kept his car close by my house growing up," Ross said. "He started by building a car with his buddies and simply just enjoyed it. There were many laughs shared there and it just proved how much he loved racing."
As stated before, Kenny was a two-time Lebanon Valley Modified champion. He took home the crown, back-to-back, in 1976 and 1977. During that era, the man to beat was known as TC, or Top Cat…Tommy Corellis.
Corellis was synonymous with the Valley, but Kenny surprised him and took home the crown in 76. During the next season, things really got interesting.
"Kenny really hit his stride in those two seasons I'd say," Ross said. "He was amazing to watch. While he was good with the cars he built himself, but really had success when he started driving a Walt Schwinning-built car and everyone loved watching him race."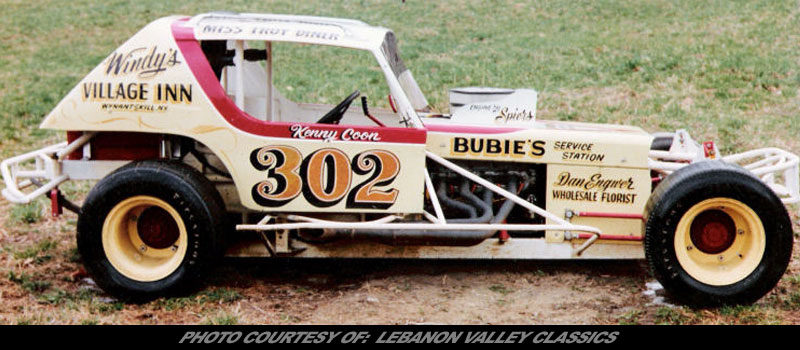 But why was it so interesting? Two letters…TC.
"1977 was great because Kenny had already beaten Tommy (Corellis) the year before," he said. "That really seemed eat at Tommy. TC was the kingpin then and here came this young kid taking the spotlight. Those two went head-to-head a lot and it was simply amazing to watch. It showed what a true talent Kenny was behind the wheel and I'm so happy I got to be there to see it and be a part of it."
Former racer Ron Blake, son of 2001 Valley Hall of Fame member Russ Blake and owner of LebanonValleyClassics.com, recalls just what a gifted driver Coon was and pondered how the track records might have looked if he'd raced longer.
"I grew up during a time when Tommy Corellis was holding court at Lebanon," Blake said. "Kenny came in and really gave him a run for the top spot."
There are drivers in this sport that just 'take' to driving a racecar. It seems effortless for them. They don't have to work very hard to achieve success. Blake puts Coon in that category.
"I've always said there were two drivers that I felt were natural talents behind the wheel," he said. "One was Bobby Haswell. The other was Kenny. I believe that had he stuck around, the record books would have looked a lot different. He could have racked up some amazing numbers at the Valley."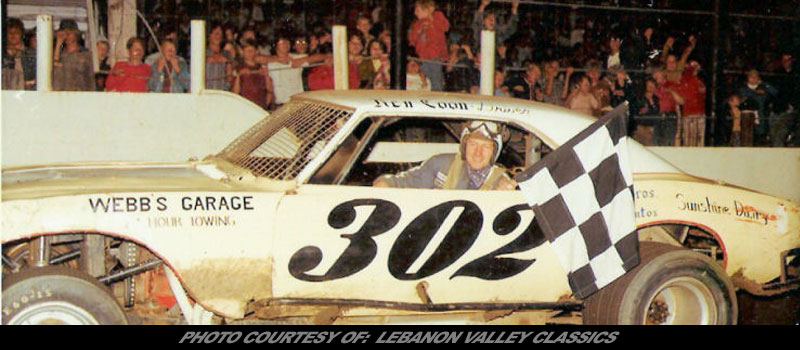 The Bedell family has been around racing for decades. These days, it's hard to find anyone who hasn't heard the phrase "Brian Bedell's Basic Book of Lebanon Valley Facts" cross the lips of announcers Dan Martin or John Stanley on Saturday nights.
Brian has basically lived at Lebanon Valley since he was a kid and was an amazing help with the statistics of Kenny's career for this story. He was able to witness first-hand just what type of competitor Coon was. He got to see his talent up close and personal and marveled at his ability in the cockpit.
"As a driver, he had God-given talent that only few posess," Bedell said. "In the short period of time he was at the Valley, Kenny did phenomenal things behind the wheel. He was simply a natural. He was smooth but aggressive, but more importantly, he was a winner each and every time he raced."
In his short Modified career, Coon went up against the best Lebanon Valley and Modified racing had to offer. However, at the time, none was more competitive than Corellis. To put it into terms of today, their 'rivalry' on track was just like that of Kenny Tremont and Brett Hearn today…fierce competition, but mutual respect.
That rivalry spilled over to their fans as well, just as it does with those who cheer for the 115 and the 20. One person who knew this is a racer today, Brian Berger. Brian was a young kid during this time and spent many nights in the grandstands cheering for his favorite driver. He also had to deal with those who liked that driver's 'rival,' even in his own family.
"I was a member of TC's fan club while my step brother, Chuck, loved Kenny and was part of his," Berger said. "Kenny came in and won two championships, beating out Tommy, so naturally, I wasn't thrilled with the guy. It also gave my step-brother bragging rights and that was painful."
Even though he wasn't a fan of Coon's, Berger respected him as a driver and his accomplishments, but there was one where he wasn't as lucky.
"I can recall just how strong he ran when he was on the track," he said. "He was definitely a winner, but a night I remember the most was when there was a massive crash on the frontstretch. Kenny vaulted in the air right in front of where we sat in the grandstands. That was scary to see. He'll be missed."
Many who went to the Valley during Kenny's racing career may remember the blue and yellow #37's that were driven by Dave Leckonby. Those cars were owned by the Hellwig's and "Leck" ran many laps against Kenny during that time. I had the chance to talk to Maureen Hellwig about her impressions of driver #302 and she uttered almost the exact same words many others that I had spoken to did.
"What I remember the most about him was that he always had a smile on his face," Hellwig said. "He always said hello when he saw you too."
He may have been nice off the speedway, but on track, according to Maureen, he was all business.
"When he raced, it was straight to the front, using the slide jobs he was known for," she said. "He definitely made racing interesting back then, especially with Tommy. For a couple of years, all eyes were on those two."
Now, let's look at the numbers.
Born Kenneth Earl Coon Jr. in February 1951, Kenny started his racing career late in 1968 at the age of 17 with a car he built himself to compete in the Limited Sportsman division. The car was powered by a 302 cubic inch engine, which is how he got his now infamous number (302).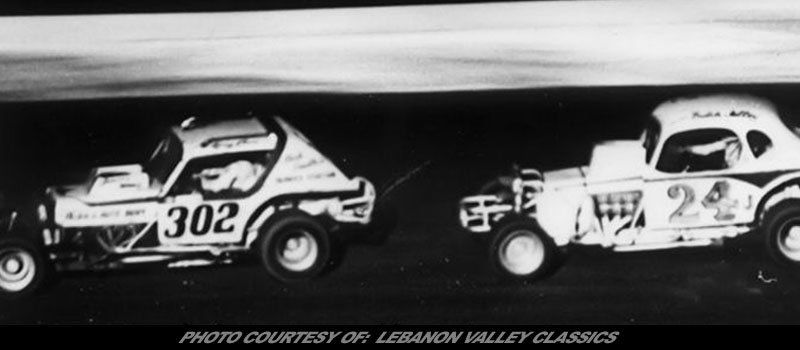 There was a problem, though. Lebanon Valley didn't allow anyone to race until they were 18 years of age. That meant for the final three races of that season, Coon had to watch his car go around the track with someone else at the controls. That driver ended up being Skip Baily.
The following season, Coon got his first shot at driving, but the learning curve was steep. He qualified for only one feature event out of twelve attempts that season.
The year after that, 1970, saw Coon take home his first career checkered flag in the Limited Sportsman class and finish 17th in track points. Kenny improved even more in 1971, taking home tenth place in the season long standings.
Probably his best season in the division was 1972 when he put together a new car, a 1967 Chevrolet Camaro, and proceeded to rip off seven wins. When all was said and done, Kenny took home third in points.
Then, it was time to make a move. Coon built a 1937 Chevrolet Coupe and bolted a Big Block 454 between the pipes. He was set to take on Modified's best, and by year's end, he was named the classes' top rookie.
His progression as a driver continued into '74 when he took home his first career Modified win on the High Banks on May 18th and finished ninth in points. He was also named Most Improved Driver at the season-ending banquet.
His next season was an amazing one (1975), and did so in the first car he didn't build himself from the ground up. This was the year Coon drove his first Schwinning-built machine and recorded victories in some of the Valley's biggest events.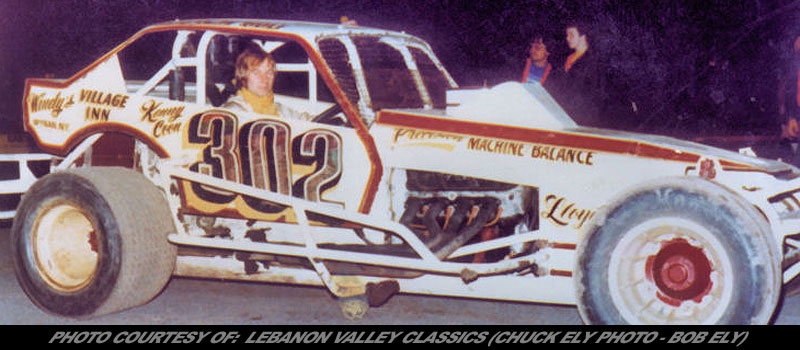 He crossed the line first on four occasions that year, including the Northeast 100, a 100-lap open competition event as well as the track's biggest and longest race, the Lebanon Valley 200. Those victories helped him secure third in track points and Driver of the Year honors. He was the first driver to be Rookie of the Year, Most Improved and Driver of the Year in consecutive seasons.
The following two seasons were probably the best of Kenny's career. During 1976 and 1977, he recorded eight wins, which included another 100-lap open competition event, and took home back-to-back track titles from the West Lebanon, NY oval.
Simply put, he was the man to beat.
His final trip to victory lane came on July 9th of 1977. During the next two seasons, Coon had some good runs, including a couple second place finishes, but never made it back to the winner's circle. He loved the sport very much, even becoming the President of the New York State Stock Car Association (NYSSCA) in '78.
During his career at the Valley, Kenny Coon racked up 22 victories (13 in Modified and nine in Limited Sportsman) and two championships. In a short career, he put together quite a resume and proved he could have been one of the tracks very best if he had stayed around longer.
I've always said I feel I was born in the wrong era of racing. I love this sport very much and love seeing the character and craftsmanship the cars had during the 60's and 70's. Not only did the cars have character, but drivers did too, and Kenny Coon proved it.
For Coon, it wasn't about the fame, or the glory. That all came because he was running well. For him, it was about the fun of it. Enjoying the time with his buddies. Enjoying his time behind the wheel. Enjoying the thrill of competition. He had the ability to take ordinary stuff and do extra-ordinary things. He had "it" and I hope that's how everyone remembers him. I've learned so much about this man and his career in writing this piece, but one thing was certain, he was a natural. God gave him the talent. What he did with it will stick with us forever.
That's the true sign of a legend. Rest in Peace #302.
Note: I have to thank everyone that helped with this story on Kenny. I wasn't around to see him race but from the stories I was told and quotes people gave me, I feel like I was right there in the track watching him run. I can't thank you all enough for your help and hope this came out the way Kenny would have liked it.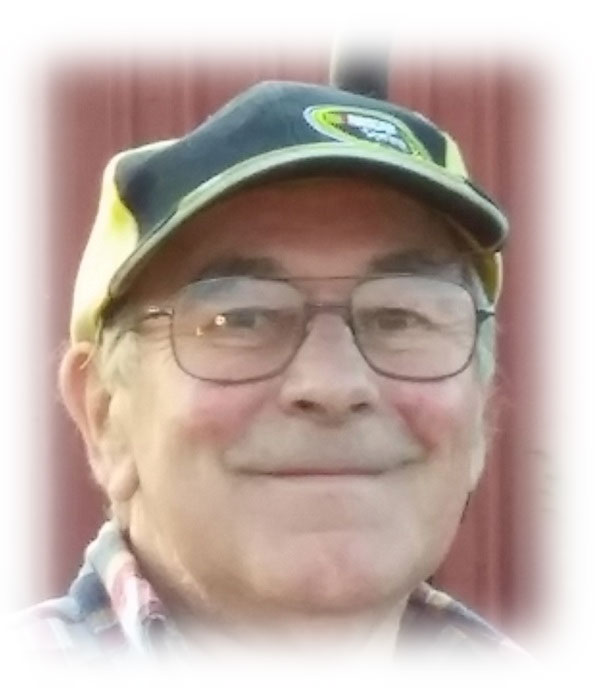 Ken's Obituary and Arrangements
Kenneth E Coon Jr of Troy died suddenly on Wednesday January 23, 2019 at home. He was born in Troy, NY on February 16, 1951 and was the son of Kenneth E Coon Sr and Harriet (Stratton) Coon. Kenny was a master carpenter and gardener but was most well-known for his career as a stock car owner and racer. He was a two-time modified stock car champion at Lebanon Valley Speedway and raced at many dirt tracks in the northeast and Canada. His prowess as a gardener supplied relatives and friends with fresh vegetables for many years.
He is survived by his son Kenneth (Jennifer) E Coon III, his sister Beverly (Dennis) Helmes, grandsons Ethan and Alex Coon, was a beloved Uncle to Tracey (Jerry) Rapant, Dennis (Michelle) Helmes, and great uncle to Casey and Alex Helmes and Tyler Rapant.
Kenny lived a private life but was always determined to help others and followed through with each task with determination and friendship. Relatives and friends are invited and may call from 10:00am to 12:00pm on Monday, January 28, 2019 at the Wynantskill Funeral Home, 294 Whiteview Road, Wynantskill, NY 12198. A burial will follow at Elmwood Hill Cemetery of Troy. In lieu of flowers, memorial donations may be made to the American Lung Association under his name. Please visit www.wynantskillfh.com.