RPW Column: Eyes On The Weather: Forecasting What To Expect This Weekend At Fonda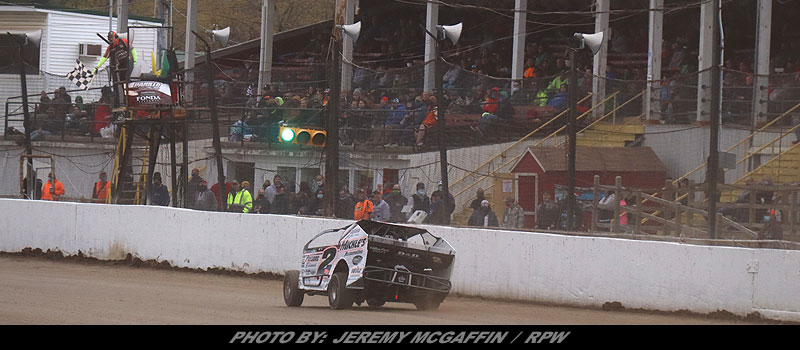 Column By: STEPHEN DURHAM / RPW – FONDA, NY – Sunshine, Big Money, Big Names, All at Fonda Saturday Night.
A week ago, it was snowing in parts of the northeast and felt like March again. Week later, Saturday temperatures in the Mohawk Valley will be reaching into the lower 60's, with plenty of sunshine for racing again. The Sunoco Modifieds will compete for 40 laps for $12,000 and a guaranteed starting spot in the Fonda 200 later this year, all in the Andy's Speed Shop Montgomery Open.
As you get to the track Saturday afternoon, temperatures will be dipping back into the upper 50's, but still going to feel quite comfortable in the grandstands or if you are able to grab a drive-in ticket to see the racing action.
By sunset, temperatures will continue to be in the lower to mid 50's and be near perfect for feature action, whether it be the Sunoco Modifieds, Swagger Factory Apparel Crate 602 Sportsmen, or even the Mohawk Valley Vintage Dirt Modifieds will be on hand.
Outside invaders are also preparing to take on "The Track of Champions", including Louisiana drive Brandon Hightower will make his New York State debut at Fonda. Other drivers planning to invade and battle it out for the big pay day will be Brett Haas, Tim Fuller,Alan Johnson, and Billy Pauch Jr. to name some.
The gates open up at 3:30 Saturday afternoon, with hot laps at 5:30PM, and green flag racing at 6:30PM.