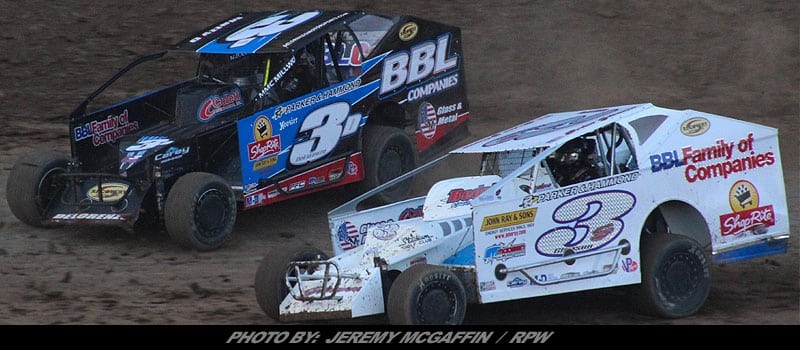 Story By: BRETT DEYO / SHORT TRACK SUPER SERIES – MALTA, NY – Recovery Sports Grill leads a "stampede" on Albany-Saratoga Speedway!
The Bob Hilbert Sportswear Short Track Super Series (STSS) Fueled By Sunoco invades Albany-Saratoga Speedway on Tuesday, August 14 for the second 'Stampede at 'toga' slated as Race No. 6 of the STSS Halmar International North Region.
A 50-lap big-block/small-block Modified showdown at the 'Great Race Place' awaits fans with $5,000 going to the winner, $1,000 for 10th and $400 to take the green flag. Sail panels make their only appearance of the year on Modifieds for this event.
Sportsman, utilizing Albany-Saratoga rules, complete the open-wheel doubleheader.
The night's events are presented by Recovery Sports Grill, a family and fan-friendly restaurant with great food and drink, and a casual atmosphere tied together by local and professional sports. Currently, there are 14 Recovery Sports Grill locations across five states (New York, New Jersey, West Virginia, Virginia and Florida).
There is a Recovery Sports Grill located in close proximity to the track on Route 9 in Malta.
A year ago, some 49 STSS Modifieds checked into the Albany-Saratoga Speedway pit area for the inaugural 'Stampede' event.
In a feature that left fans talking on their way out the gate, Matt Sheppard held off the rim-riding advances of "Matty D" Matt DeLorenzo to pick up the victory. Billy Decker advanced from 16th to finish second, followed by DeLorenzo, Brett Hearn and Ryan Godown.
Already this season, two drivers – Jerry Higbie and Jeremy Smith – have earned their first series victories in STSS North Region competition. Could we have another when the series makes its only visit of the season to the Capital District?
On August 14, pit gates will be unlocked at 3:30 p.m. Grandstand gates open at 5 p.m. The drivers' meeting and draw for heat positions begins at 5:40 p.m. with hot laps at 6 p.m. and racing at 7 p.m.
Adult admission is $24 for Adults. Kids 11 and under pay $5. Pit admission is $35 with no license required.