Georgetown's Melvin L. Joseph Memorial To Open '21 NE Mod Season For Short Track Super Series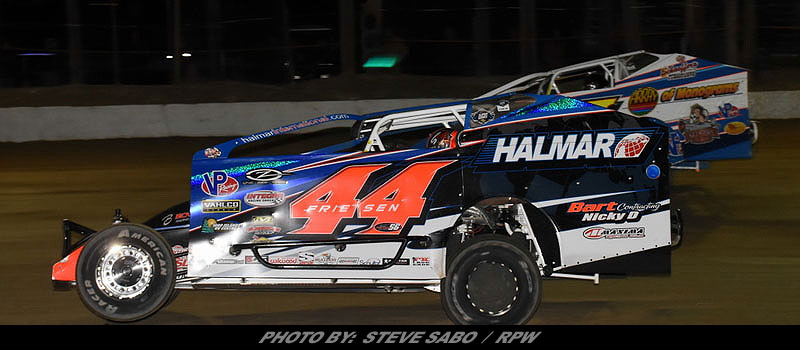 Story By: BRETT DEYO / SHORT TRACK SUPER SERIES – GEORGETOWN, DE – Last November, Delaware's historic Georgetown Speedway closed the curtain on the 2020 Northeast dirt Modified season with the 'Gobbler' special.
Now, the half-mile Sussex County facility is set to kick-start 2021 for the ground-pounding big-block/small-block contingent.
For the sixth consecutive year, the late businessman and auto racing pioneer Melvin L. Joseph will be honored at the speedway he built in 1949 and opened a year later with the running of the Melvin L. Joseph Memorial Friday and Saturday, March 12 and 13.
The weekend pinnacle is the 49-lap, $10,049-plus-to-win Bob Hilbert Sportswear Short Track Super Series (STSS) Fueled By Sunoco Modified opener for the Velocita-USA South Region presented by Design for Vision and Sunglass Central on Saturday (March 13). This event boasts a $33,889 minimum pay structure ($490 to take the green) plus plentiful bonuses, special awards and certificates.
Melvin L. Joseph Construction Company has generously added $49 per lap, a total of $2,401, which will be distributed through the top-seven running order during the event.
The Saturday program also includes the STSS Crate 602 Sportsman Belmont's Garage South Region opener (25 laps, $1,549 to win) plus 12-lap features for the Little Lincolns, Delaware Super Trucks and Delmarva Chargers.
Friday night (March 12) kicks off the weekend with Small-Block Modifieds headlining the program offering $4,049 to the winner for 30 laps. Also competing on Friday are the RUSH Late Models (20 laps, $1,049 to win) plus 12-lap features for the Southern Delaware Vintage Stock Cars, Delaware Super Trucks and Delmarva Chargers.
Practice laps will also be available to STSS Modifieds and STSS Crate 602 Sportsman on Friday night. The two fastest drivers (single-lap time, overall) will advance automatically into Saturday's redraws.
Mr. Joseph considered '49' to be his lucky number so it will be prevalent throughout the weekend at Georgetown.
The opener at Georgetown will be preceded by an Open Practice Session slated for Saturday, March 6 (rain/weather date: Sunday, March 7).
A complete information center for the Melvin L. Joseph Memorial has been set up on the Short Track Super Series website.