RPW Column By: DANIEL SANCHEZ / SPECIAL TO RPW – TULSA, OK – It's day two here at the Chili Bowl, and I woke up this morning just like any other race day, with butterflies in my stomach.
I was beyond excited to hit the track. I know these cars can be very dangerous and can easily go end-over-end, so I'm wearing more safety equipment than normal.  Along with learning more about these Midgets, the safety equipment has also become more of a learning curve than I expected.  You'll see why.

I was pushed up to staging area, and by this time my nerves had settled down, they flipp-flopped and turned into pure excitement.  One thing my dad and I always say is "Don't cheat yourself out of your first lap in a new car," so, when the yellow lights went out, and the green flag went flying, it was on.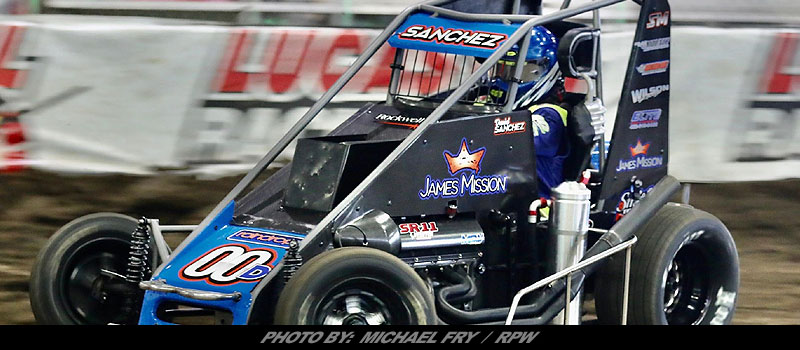 I went hauling the mail down into turn three.  The car set perfectly and as I went to counter steer, my arm restraints, which I'm using for the first time this week, caught on something in the car.  That caused me to hop the cushion. I did what I could to gather it up and go down into the next corner.  In that corner, the exact same thing happened and, unfortunately, I was only able to get in a few half laps under full drive.  Damn those arm restraints.
My Mounce Motorsports #00D is brand new and hit the track for the first time today. We are taking away all of the positives that happened.  I know how to be push started in a midget now.  I know the engine has plenty of power.  I know the car sets into the corner easy and it stayed together in one piece.
The crew did a great job and gave me a great piece for the week. I'm going to work on the arm restraints issue as they are definitely needed. I just have to make sure they don't get caught again.  Has anyone else ever had this issue?
After practice, I went back to our AirBnB to do some school work.  Remember school?  The Gorman's always make sure I keep up on my school work especially when racing is involved.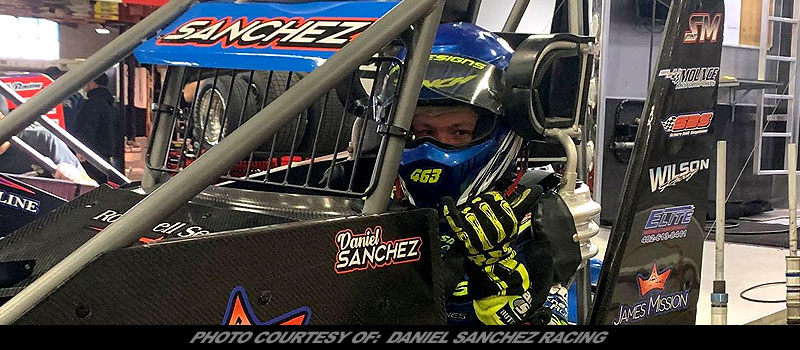 Tonight was night one of the preliminaries and I watched guys like Brady Bacon and Tyler Courteny among others to see where they set their car, how they drive off, and how they navigate through traffic and it was a real eye-opener.  I learned a lot.
My confidence was knocked down a little today due to the arm restraint debacle, but overall, I'm happy with how today went for the #00D. Our preliminary night isn't until Thursday so tomorrow (Wednesday), Dad and I will be headed to the track cheering for our buddy Rob Yetman!
Sponsors for my racing efforts this week with Mounce Motorsports include:
Silly's Competition Engines

The Gorman's

Danny Sanchez Contracting

Cedar Peaks Enterprises

Snap-On Tools – Chris Morris

DMC Racing Products

Stout Motorsports
Schure Built Suspension
Wilson Racing
Elite Welding & Fabrication
James Mission
Rockwell Security
Raindrop