RPW Column By: DANIEL SANCHEZ / SPECIAL TO RPW – TULSA, OK – Day one of my Chili Bowl experience had me in awe from the moment I pulled up to the Expo Center.
I walked in to meet with the Mounce Motorsports team and, as I expected, they are all great people. Team owner Jay Mounce met me with a big smile on his face and is just as excited as I am!
Mounce Motorsports is an impressive four-car team with all up-to-date, top-of-the-line equipment. My ride for the week is a 2019 Ripper Chassis with a stout Stanton SR-11 Engine.
Jay and I immediately hit it off and were laughing and smiling all day.  Soon, I ventured to the front of the building where the track is.  As I was walking, I saw name plates that said Bell…Larson…Bacon…TMEZ…and every other top name you could think of in racing.  That's when it hit me.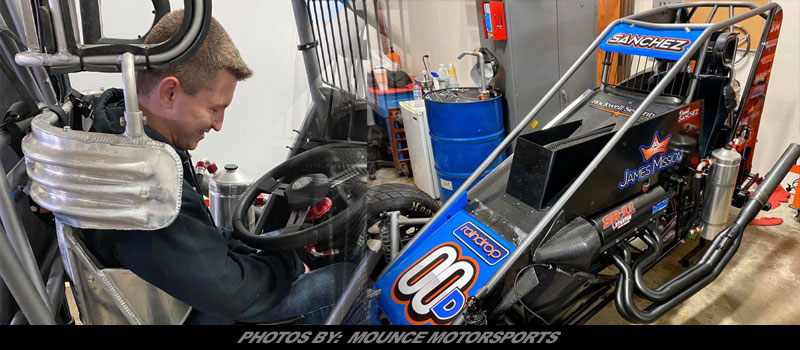 I immediately FaceTimed my family to show them around and told them this must be what it feels like to make the big time.
I headed back to my pit area and helped wrench on the car during the finishing touches.  When I was putting tools back, I looked next to me and, ironically enough with some 350+ racers that are here, a guy I know all to well, an old competitor from my Lebanon Valley Pro Stock days, Rob Yetman, is parked right next to me.
Rob and I chatted for a bit and caught up.  We talked about our thoughts and goals for this week and the magnitude of racing in this event.
As I said, I'm part of a four-car team here with Mounce.  My teammates for the week are Austin Shores (#8X), Trey Gropp (#54G) and Clint Wilson (#C27). They are all very nice and I am looking forward to talking and learning from each of them.
Hopefully with a solid performance this week, maybe we can put together a deal to race the Mounce Motorsports Midget on a more regular basis this season and beyond.  Mounce is a team on the rise and as my racing career continues to grow, I would love to be part of their profression.
I'm so excited for this coming week.  You have no idea.  I'm going to try and take full advantage of this experience to learn as much as possible and be competitive.  However, I also want to be sure to keep my eyes open and take in every moment of this dream come true.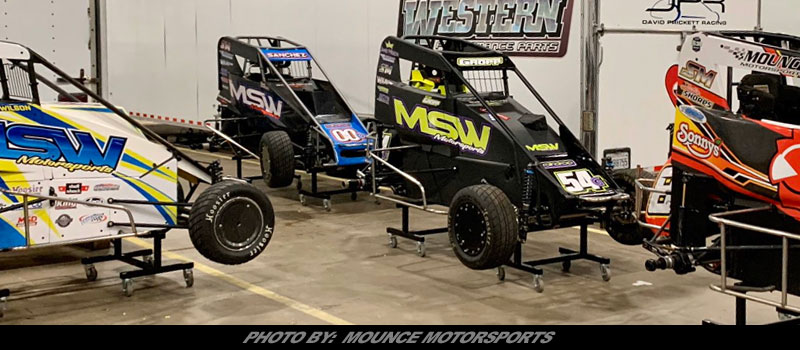 Check back each day to read along about my experiences from my first Chili Bowl.  I can't wait to take you guys along for this ride of a lifetime.
One last thing.  I want to give a big thank you to Derek Funk.  Derek passed along the information about this ride opening which has allowed me to capitalize on an awesome opportunity.
Sponsors for my racing efforts this week with Mounce Motorsports include:
Silly's Competition Engines

The Gorman's

Danny Sanchez Contracting

Cedar Peaks Enterprises

Snap-On Tools – Chris Morris

DMC Racing Products

Stout Motorsports
Schure Built Suspension
Wilson Racing
Elite Welding & Fabrication
James Mission
Rockwell Security
Raindrop