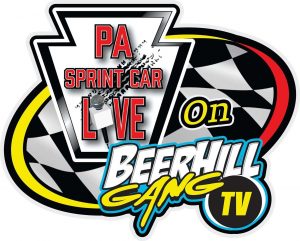 Column By: JUSTIN SNYDER / RPW – HELLERTOWN, PA – When it was announced in mid-December that Lehigh Valley Restaurant Group (LVRG), a regionally owned and operated Red Robin franchisee in the Lehigh Valley, Northeast PA, Southeast PA and Harrisburg communities, would come on board as the primary sponsor for Ryan Smith and Heffner Racing #72 in 2019, it was promised that there would be 'Bottomless fun' for the PA Posse fans.
While the racing season isn't due to begin until February, Heffner Racing and Red Robin are kicking things off early with a special event Wednesday January 30th from 4:30 to 8:00 at the Paxton Towne Center Red Robin in Harrisburg.
The address is 5125 Jonestown Road #125, Harrisburg PA 17112. There will also be a snow date in case of weather of January 31st from 4:30-8:00.
Here, team owner Mike Heffner and Smith will be on hand to meet with fans and unveil the highly anticipated paint scheme of the car to the public along with your first opportunity to purchase 2019 Ryan Smith merchandise.
The unveiling will also serve as a fundraiser for the family of Greg Hodnett as Red Robin will continue in its pledge to support the racing community. Sherry Hodnett, Greg's wife, will be on hand selling Hodnett merchandise.
There will a special Hodnett benefit raffle organized by Red Robin, Heffner Racing and Smith to include various collected items available to be won by fans purchasing tickets. Items available to win will be announced closer to the event.
LVRG will also be aiding the cause with the sale of Red Robin gift cards throughout the event. 20% of the proceeds from the gift card sales will benefit the Hodnett family. All gift cards must be used at a future visit to Red Robin and not during the event.
Also, along with merchandise sales, Smith will have his 2019 hero cards available for autograph opportunities and each card will include a 15% off coupon for Red Robin for any online orders.
So come out and enjoy some great food, a family atmosphere and whet your racing pallet by supporting a great cause before the green flag drops in Central Pa! If you can't make it, tune in on Beerhill Gang TV on Facebook for live coverage from the event!