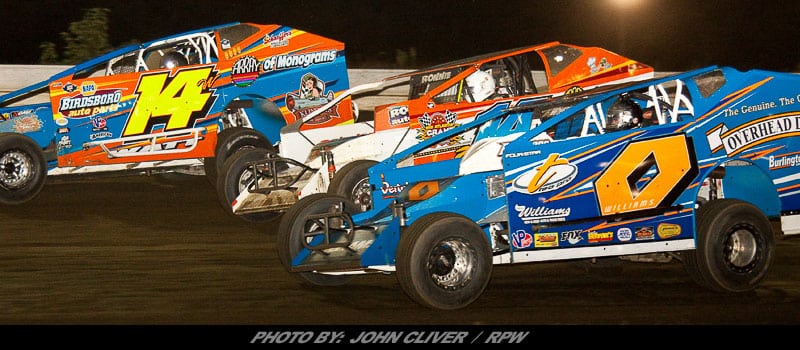 Story By: BRETT DEYO / SHORT TRACK SUPER SERIES – PORT ROYAL, PA – One of the season's most anticipated events for Modified racing will take place on Friday, October 12.
Port Royal Speedway – for the first time in more than 30 years – will host the Modified division when the Bob Hilbert Sportswear Short Track Super Series (STSS) Fueled By Sunoco makes its debut during a crowd-pleasing 'Speed Showcase' doubleheader with the 410 Sprint Cars.
Modifieds will race 40 laps for $5,000 to win, $1,000 for 10th and $400 to take the green flag. As per STSS rules, big- and small-block combinations will be permitted for this anticipated event.
Valuable points will be on the line toward the STSS Velocita-USA South Region point standings. Port Royal is the sixth of seven South Region events on the schedule (after a rainout at Pa.'s Big Diamond Speedway earlier this season), with $10,000 awaiting the series champion.
Matt Sheppard of Waterloo, N.Y., leads the STSS Velocita-USA South Region standings into Port Royal with 491 points over Ryan Watt (450), David Van Horn (414), Craig Von Dohren (401) and Ryan Godown (388).
410 Sprint Cars will take part in a 25-lap feature offering a very healthy $4,000 to win.
For the 'Speed Showcase' pit and grandstand gates will open at 4 p.m. Heat in the motors and hot laps hit the track at 6:15 p.m. Racing begins at 7 p.m.
Adult admission is $25. Students (ages 12-18) pay $15. Kids 11 and under are FREE. Pit admission is $35, with no license required.
There is a scheduled rain date for this event of Sunday, October 14.