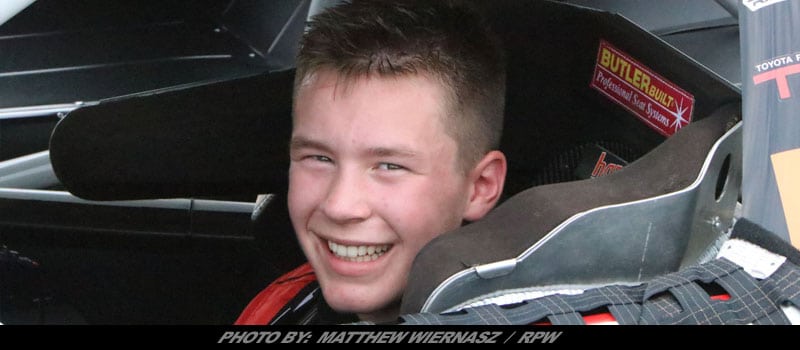 Column By: MATTHEW WIERNASZ / RPW – MOORESVILLE, NC – Raphael Lessard has opened a lot of people's eyes the past couple season. The 16-year old out of Quebec just finished in his second season with David Gilliand Racing where he finished ninth in the 50th annual Snowball Derby down in Florida.
Lessard believes the chemistry was good with the team this season.
" Last year (2016) it was pretty good but you know with the language. The language it was hard sometimes but this year I got better. I am always getting better on my English. This year its fun like its always like this team is like a family. To be working with those guys for two years now there just amazing.. Their friends and just awesome." Lessard Said
Lessard has raced in Super Late Models in both the North and the South and he knows that the competition is good. He feels its different here in New England with it being more like a family team and not doing it for a living where in the south like a DGR, they hire people to do it for a living.
He won the CARS Tour championship in 2016 and did not run for a championship in any series this past year. He just ran in select Super Late Model races as well as a couple ARCA races. Lessard does not know what the future holds but he just wants to be a race car driver.