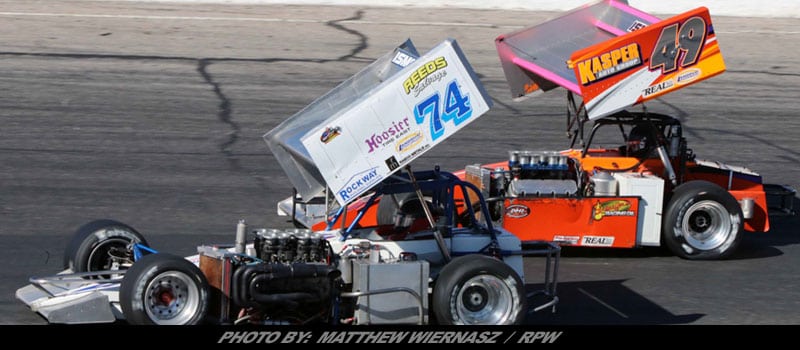 Column By: MATTHEW WIERNASZ / RPW – OSWEGO, NY – The ISMA Supermodifieds 2018 schedule is out and the series kickoff their 2018 campaign at a new venue when they head to the Monadnock Speedway in Southern New Hampshire on Saturday. May 19.
The series will have the first of back-to-back at races Delaware Speedway in Ontario on Friday, June 1 and Lancaster Speedway in New York on Saturday, June 2. Both races will be 50 laps.
They will head to Jukasa Motor Speedway in Ontario on Saturday, July 14 for a 50 lap event. There will be a doubleheader at Sandusky Speedway on Friday, July 27 and Saturday, July 28 for the Hy-Miller Nationals. The race on Friday night will be 40 laps and the race on Saturday will be 100 laps.
The series will return to New England with the Ollie Silva Memorial on Friday, August 10 at the Lee USA Speedway in New Hampshire for a 75 lap race and then head to the Connecticut Shoreline at the New London-Waterford Speedbowl on Saturday, August 11 for the annual Wings & Wheels event on Saturday, August 11 for a 75 lap event. The series will end the month of August with an event at Delaware Speedway in Ontario for the Harvey Lennox Memorial on Saturday, August 18
The series will kickoff the month of September with an event at Oswego Speedway on Saturday, September 1 for a 60 lap race. The Star Classic at Star Speedway will return the following weekend on Saturday, September 8 for a 150 lap race. There will be a practice on Friday, September 7.
The series champion will be crowned at the 56th annual Sunoco World Series Of Racing at Thompson Speedway Motorsports Park on Sunday, October 14.