RPW Column: Rich Ricci III Looking For Orange County Small Block Modified Success In '21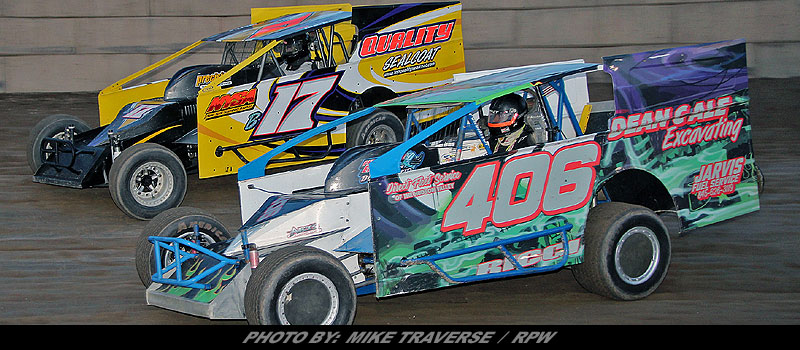 Column By: MIKE TRAVERSE / RPW – NEW PALTZ, NY – The 2021 season is shaping up to be a great one for the OCFS H.O. Penn 358 Small Block Modified division.
One of the drivers who will be competing in the class will be Rich Ricci III.
The released schedule has an expanded number of races for the division in 2021. For many of the Saturday nights racing cards, the 358's will be the headline division as the Big Block Modifieds will have a good portion of their races on Thursdays.
In addition to the expanded schedule, OCFS has announced that the 2021 OCFS H.O. Penn Small Block Champion will be awarded $10,000. Competition for the championship and the 10K should be intense.
The 22 year old Rich III is already a nine-year veteran of racing. After starting as a 13 year old, Rich III has recorded wins at both Accord and Middletown. In 2019, he started racing in the Modifieds at Accord and was really making people take notice after he placed 2nd to Jesse Marks in the feature race on June 21, 2019.
And Rich III is excited about the 2021 season.
"I'm going to be running all the OCFS Small Block races. I think we will get to a few other tracks this season. And we might get in some Accord Speedway races."
The Ricci family has been one of the most recognizable names in racing, not only in the Hudson Valley tracks of OCFS and Accord, but many other New York and Pennsylvania. Rich III's grandfather, Rich Sr got it all started in the 60's and these days is the patriarch of the Ricci racing family. Mike and Rich Jr have scored many wins at area tracks.
Both have shown that they can still get the job done as they both scored wins at Accord in it's most recent racing season of 2019. Rich III's sister Allison has scored wins at both Middletown and Accord.
In 2020, she qualified for both the 358 race and the 200 at Eastern States Weekend, not an easy task. And her fundraising work for the Miles of Hope Breast Cancer Foundation has been magnificent.
Now, Rich III wants to make is mark with success in a higher division.
"My goal for 2021 is to win a Small Block race," Rich III said.
Even though the Ricci family has long bloodlines in racing, Rich III says he doesn't pattern his driving approach to anyone in the family or any other racer.
"I just try to be myself out there," Rich III said. "When I'm racing against anyone else, I just race as how it feels best to me, race the groove that I'm most comfortable with."
Rich III has for sponsors on his 406 Dean C. Ale Excavating and ESF Transport.
Rich III has as his crew his girlfriend, Katie Kortright, his dad Rich Jr and his mom, Kelli.
The Ricci teams are a hard working group. As I walk through the pits at Accord and Middletown, Rich Jr is always hard at work on the cars along with Rich III and Allison. It will be great to see Rich III to get that Small Block win that he wants. And I hope he does get it. Good luck to Rich III and the whole Ricci Racing operation in 2021.