RPW Column By: MIKE TRAVERSE / RPW – MIDDLETOWN, NY – The current situation with the COVID-19 virus concerns has brought to a halt to just about any organized event in the country. One of those events that was to have taken place this past weekend was the OCFS Motorsports Show at the fairgrounds arena.
In accordance with the regulations put in place, the show had to be cancelled. It was certainly disappointing to the teams from OCFS, Accord, Bethel, Oakland Valley and any other entrants from other tracks who worked so hard on their cars to have them ready for the show. Fans also missed out on the chance to meet with the racers and see the new equipment.
The management of OCFS is trying to make the best of the situation and give the fans a chance to see the cars online with OCFS 2020 Best In Show: Online Car Show. It's a great way for the teams to display there cars in the setting that's available right now. And the fans will also be involved in determining the winners in each division.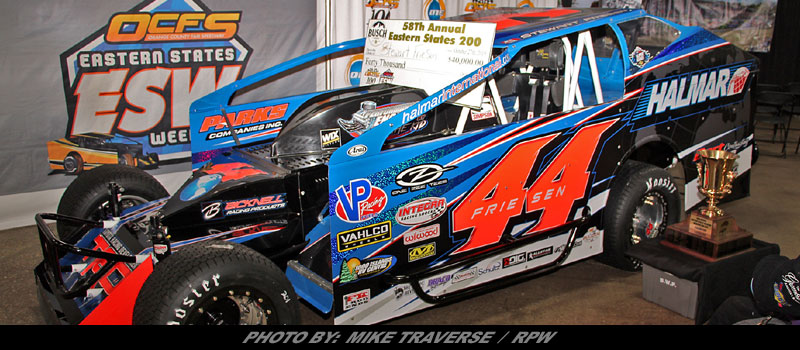 Teams that are interesting in entering the show are asked to send in 4 photos of their car, both sides, front and back. The photos should be emailed to Doug Dulgarian at ddulgarian@ocfsracing.com. Once the entries are closed, all the entries will be displayed on the OCFS website and social media pages. From there, OCFS management will select their favorite 3 from each division. Fans will be able to vote for their favorite of the 3 from each division on either the OCFS website or on the OCFS Official Mobile App.
Winners in each division will each receive eight (8) General Admission tickets to disperse as they see fit. A trophy or plaque will will be presented to the winning teams. This event is free to enter and OCFS is encouraging as many teams as possible to participate.
It will be a good thing to see some of the cars that will be in competition at the local tracks in 2020. It will also be nice to have a bit of a racing distraction from the current situation. Let's face it, we all want to keep our loved ones safe from the virus, but we all are anxious to see the situation calm down to a point where we can hear the roar of the mighty big blocks and see the dirt fly.