Big Diamond Speedway Switching 358-Modifieds To Gas Only For The 2020 Racing Season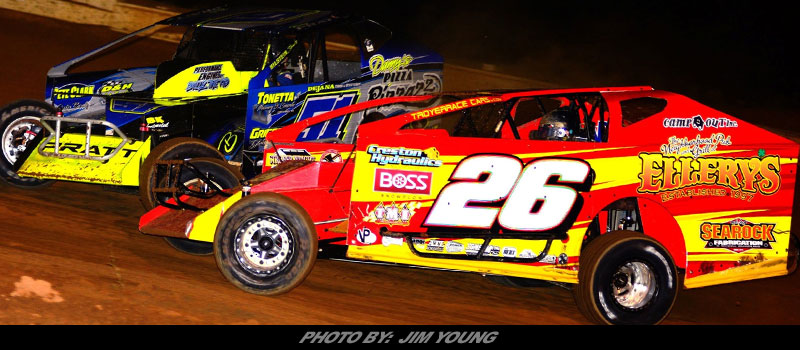 Story By: KENNETH BRUCE / BIG DIAMOND SPEEDWAY – MINERSVILLE, PA – With 2020 season just around the corner, Big Diamond Speedway has made the decision to go gas only in the Insigner Performance 358 Modified division starting with their 2020 season opener on Friday night April 3rd.
Promoters Jake and Jasmine Smulley feel like this is the way the modified division is heading in the future and are trying to get a jump and lead the way. Going gas only will also allow the track to run their extra distance events without the use of a fuel stop.
"This isn't anything out of the ordinary," as Smulley explained the reasoning for their decision. "There have been talks of switching the modified division to gas over for the past 4-5 years among the PA/NJ tracks. We have finally come to a time where gas is becoming more popular and efficient than methanol. All of our other classes are already on gas. I do believe it's going to be the only way to go within a few years."
"We spoke to multiple top name engine builders who said nothing internally needs to be changed in the engines. With the switch the majority of teams are looking at a carb and fuel cell change. After speaking to our weekly competitors and owners, we found that 90% of our weekly guys support and understand the change. The good news is we already have multiple teams already equipped with the needed gas components."
"To help the racers with the change, we have teamed up with Insigner Performance and purchased a brand new $1500 gas Competition Carb built by well know carburetor builder Bob Oliver. We will be giving it away on December 1st. Any of our modified drivers, owners and crew members that purchase their 2020 season pit licenses in the month of November will be automatically entered. Forms are listed on the website along with the 2020 updated rules for all divisions."
Insigner Performance, proud distributor of Sunoco Race Fuels will once again be the sponsor of the 358 Modified division in 2020.
Once again Sunoco Race Fuels will be mandatory as in years past and will be available at the track weekly through Kelly Racing Fuels. The three accepted levels of Sunoco Race fuels will be as follows: Sunoco Standard (110 Octane), Sunoco Supreme (112 Octane) and Sunoco Stinger LM-HP (113 Octane).
The 2020 season at Big Diamond Speedway will get underway on Friday night April 3rd as the Insigner Performance 358 Modifieds will race for a $4000 payday. The new Crate 602 Sportman division will also make their debut that night with a $1000 to win main event. The balance of the 2020 is currently being put together and will be released when completed. 2020 is shaping up to be a banner year at Big Diamond Speedway as additional clay has been added to the track as preparations are underway for an exciting year at the speedway.