Selinsgrove Speedway Returns Saturday With $5,000-To-Win Gunn Memorial For 410's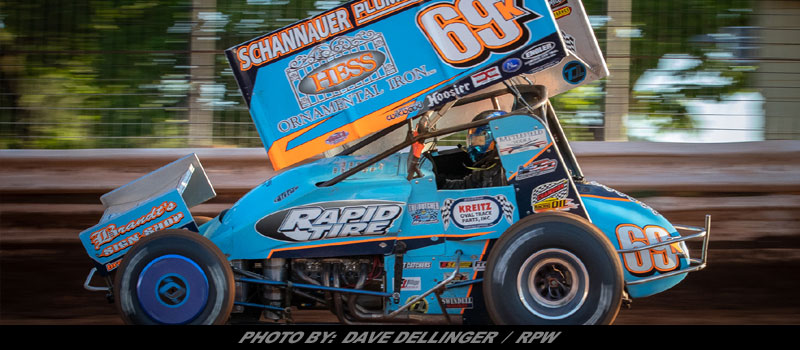 Story By: STEVE INCH / SELINSGROVE SPEEDWAY – SELINSGROVE, PA – Selinsgrove Speedway returns to racing action at 7:30 p.m. Saturday, Aug. 28, with The Acme Companies 41st annual Jack Gunn Memorial for the Lelands.com 410 sprint cars plus limited late models and roadrunners.
The special Saturday night outing for the 410 sprint cars will be a 30-lap tribute to the late central Pennsylvania Hall-of-Fame promoter paying $5,000 to win and $400 to start. A total purse of nearly $20,000 will be on the line for the fifth 410 sprint car race of the season at the track.
Time trials and heat races will be the qualifying format. The fast timer will earn a $300 bonus from Fast Tees in memory of five-time champion Jim Nace. Track gates will open at 5 p.m.
Lance Dewease of Fayetteville is the defending Gunn Memorial champion.
Previous 410 sprint car feature winners this season at Selinsgrove include Brent Marks of Myerstown (April 25 Tilley Classic and July 4 PA Speedweek), Danny Dietrich of Gettysburg (July 20 75th Anniversary Race), and Chase Dietz of York (July 24 Summer Championship).
In the Lelands.com 410 sprint car standings, Blane Heimbach of Selinsgrove holds a 70-point lead over Dietz with three races remaining in the 2021 campaign. Dietrich is third in the standings, trailing Heimbach by just 130 points.
The limited late models will compete in a 20-lap feature paying $1,200 in their final appearance of the season. Devin Hart of Port Royal is a three-time limited late model feature winner at Selinsgrove and has a 110-point lead over two-time winner Andrew Yoder of Middleburg. Trent Brenneman of Mifflintown is the division's most recent feature winner on Aug. 14.
The roadrunners will round out the three-division card in a 12-lap feature. In the 10 roadrunner races this season, Keith Bissinger of Orangeville (4), Jake Jones of Hunlock Creek (3), Brad Mitch of McClure (2), and Adam Campbell of Danville (1) have been in Victory Lane. Two-time defending champion Jones has a commanding 370-point lead over Nathan Romig of McClure with two races remaining.
Jack Gunn was a native of Hancock, Md., and brought mid-state sprint car racing to national prominence in the 1970's while serving as track announcer and promoter. Gunn guided Selinsgrove, Williams Grove, Penn National, and Hagerstown Speedways during his promotional reign. He died in 1980 at the age of 48, and was inducted posthumously into the National Sprint Car Hall of Fame in 1990.