Jessica Power Looking For Continued Success In 2021 With Lafrance Performance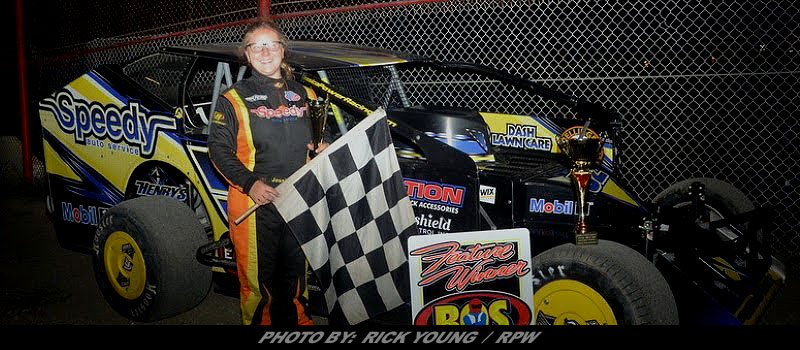 Story By: TIM BALTZ / JESSICA POWER RACING – KINGSTON, ONT – The 2020 season for the JPR Racing team saw great improvement especially under the hood of the number 52 Sportsman driven by Jessica Power.
Lafrance Performance assisted the team last year and the support proved to be successful as Jessica charged to a pair of feature wins at the Brockville Ontario Speedway. They never finished out of the top 5 in any event, including the end of the season Fall Nationals Mike LaSalle Memorial Sportsman feature, where she finished a solid fifth.
Jessica and her team say they were thrilled with how things went in 2020 with the help of Lafrance Performance noting that their performance under the hood improved greatly.
With all the success a year ago, the support from Yves Lafrance, along with the driving talent that Jessica has behind the wheel, a lot of great things could happen for the team this upcoming season and Jessica looks forward to many more trips to victory lane and the team's first Sportsman track championship.
Lafrance Performance is based out of Long Sault Ontario and provides support to many local racers. Company founder Yves Lafrance also builds and tunes engines on every form of racing machine from go karts to Monster Trucks.
Lafrance has been building and tuning engines since he was 14 years of age and has since taken that knowledge and assisted many teams in all forms of motorsports.