RPW Column By: DYLAN FRIEBEL / RPW – MECHANICSBURG, PA – Jenna Shotz was involved in a nasty car crash on the way to race a 600cc micro sprint in a passenger car in 2018.
Since that moment, she's not taken any moment for granted and has ventured into what she calls 'Big Car Racing.' with a 305 sprint car in 2020.
Despite it being her rookie year moving up from racing smaller cars around the PA/NJ area it's been a fun year.
"It's been a fun year." Shotz Said.  "It's been a learning process. It's tough going from being a top 10 car everywhere in a micro because we had a good car to struggling with the 305. I have my heart so deep into it it's tough to struggle."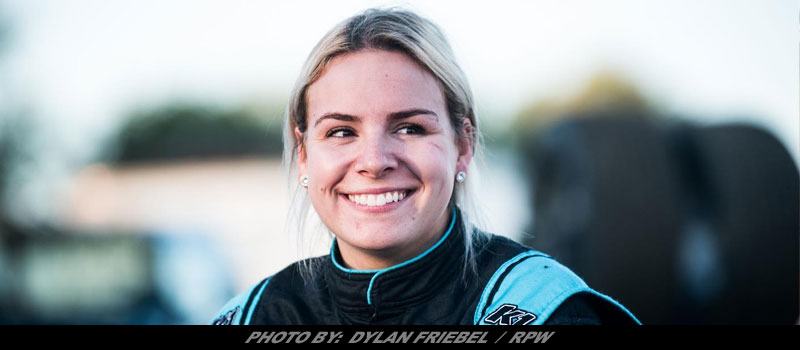 While she has been all over the Northeast Corridor this year, there's always one place in a racer's mind that sticks out and Jenna sure has that.
"Bridgeport (Speedway) no questions asked." She said. "They have done such a great job there and done a lot. First time there was smooth, the second time the weather was against them all week with rain and it was rough. The layout there is awesome and you can really get your right rear hooked up to the wall. I Love the speed there."
Despite the struggles, it's always about learning and if you learn it's a success in Jenna's book this year.
"I think it has been a success already." She said. "We have spent a bit more than i wanted and struggled more then anyone had hoped to. We learned a lot and I have learned a lot about winged racing which I did not know a lot about before this. I learned a lot about driver feedback as well. My brother and I for the first full year in a while and that's pretty cool.
Despite the accident that changed the course of her life, Shotz is not afraid to strap into a race car.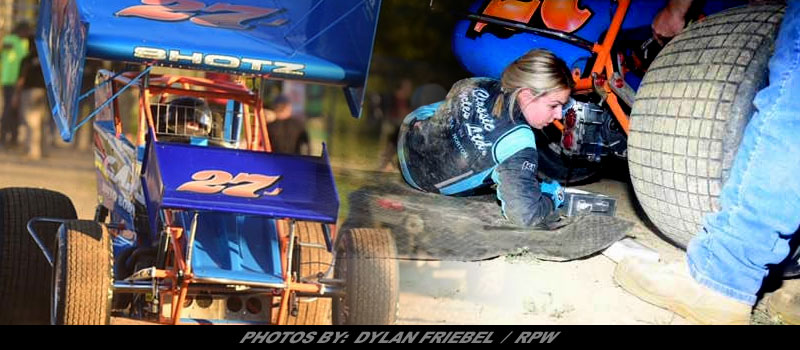 "I knew the moment I strapped back into a race car that it would all come back." She said. "I was never scared or uncomfortable and I never questioned if I could do it or not. The fact that i am just happy to be here is not lost on me."
For her first full season back it has been a jump from the 600cc micro sprints to the 305 sprint but each time Jenna learns and learned the most important lesson of all back in 2018, don't take any day for granted.