Danny Creeden Takes Heath Memorial Monday Evening At Five Mile Point Speedway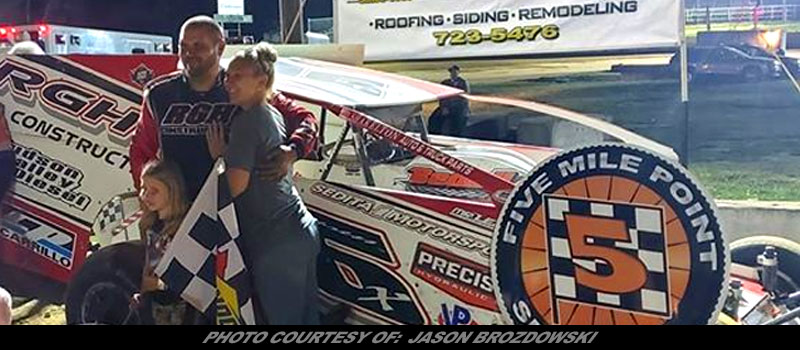 Information By: FIVE MILE POINT SPEEDWAY – KIRKWOOD, NY – Danny Creeden captured a big Five Mile Point Speedway win on Monday night, taking home the 56th annual Heath Memorial.
Creeden was followed to the line by Justin Holland, Danny Tyler, Mitch Gibbs & Leo McGurren.
Sixth through tenth were Shaun Walker, Brett Tonkin, Steve Babicek, Brian Puckett and Brian Malcolm.
More to come…