Orange County Fair Speedway Has Cancelled Action For Saturday, August 1st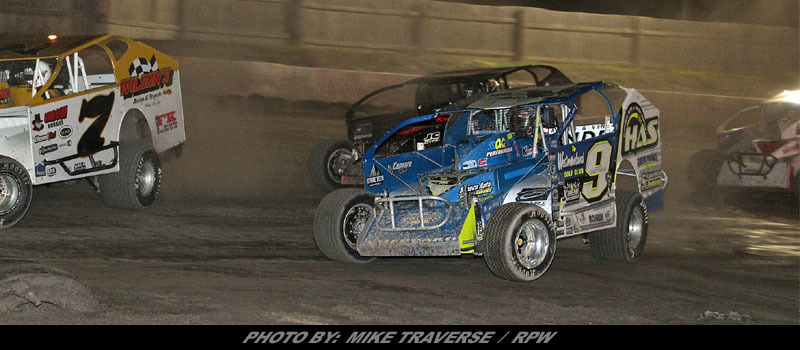 Story By: ORANGE COUNTY FAIR SPEEDWAY – MIDDLETOWN, NY – It is with our deepest regrets that we must inform our fans and competitors that we cannot at this time return to our regularly scheduled Saturday Night racing events.
Saturday, August 1st is no longer on our schedule, but we are not calling it quits for the season.
Racing will return to OCFS when we can get our Drive-In sections opened back up.
Starting just the day before our Saturday July 18th show, OCFS received word from the NYS Governor's office that we were to not allow fans of any kind, even those in our Drive-In section. The decision was made to forge ahead with racing without fans, and Live-Stream the events on July 25th and 28th. We want to thank our fans who purchased the Live-Streams and watched from home, we appreciate your efforts, but despite them, Live-Streaming only for regular Saturday night events is not sustainable.
The state mandated shutdown that applies to OCFS applies to all automotive racetracks in NYS. Because of OCFS's existing Drive-In section, and our carefully laid out plans for social distancing, our local County and Town officials with the State's permission, granted us the approval to open our Drive-In. Our county executive, Steve Neuhaus and Town of Wallkill Supervisor Frank DenDanto have been our allies in this struggle from day one and continue to lend their support. Despite this approval, OCFS was again shut down by the state following the closure of other tracks in upstate NY who opened with their own new Drive-In sections. When said tracks felt there was a double standard, the NYS Governor's office responded with a new shut down that lumps in all dirt tracks in the state, despite the presence of a drive-in section, adequate social distancing or a pre-approval.
As a result of this second shut down, OCFS has had to resubmit our plans for opening with limited drive-in capacity, social distancing, and masked patrons to the state for review. Currently, the state has yet to review our submission, and so we are forced to cancel Saturday, August 1st. When the state reviews and approves our submission, we will return to racing and allowing fans in our Drive-In section, a staple at OCFS since 1968.
Again, we would like to thank our fans and competitors that have supported us through this strange period in OCFS history. We appreciate those who have transitioned from sitting the stands to the drive-in and our live-streaming customers. We also understand that some of our new policies have been a burden on our competitors, your patience and understanding in this time has not gone unnoticed, we appreciate it immensely. We hope to see everyone again at the races very soon.