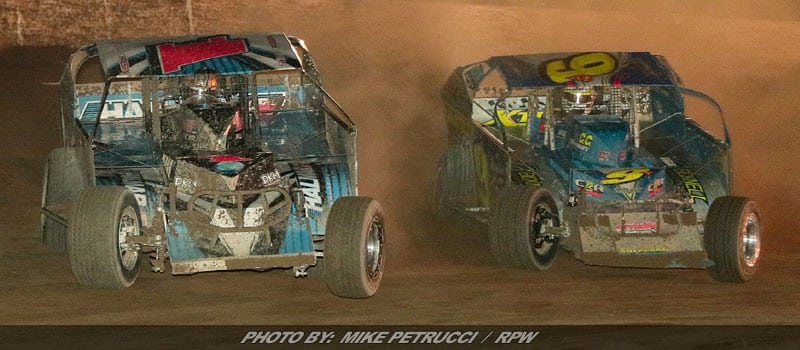 Story By: RACE OF CHAMPIONS – BUSTI, NY – The Race of Champions Dirt Modified and 602 Dirt Sportsman Modified Series fueled by Sunoco will pay a visit to a new venue, the New Stateline Speedway on Monday, July 17 for a 61-lap Modified race and a 30-lap Sportsman race. Defending Series champion, Matt Sheppard of Waterloo, New York, will be in attendance as well as several others who hope to put an end to Sheppard's series dominance.
"New tracks are always challenging because you just never know," explained Sheppard. "There are many variables, the surface, grooves, tires, what the track is going to do for the feature. It's a guessing game, but when things get going at Stateline, we will give it our best shot."
Last season, though no shortage of competition, Sheppard, managed to visit victory lane in each Race of Champions Dirt Modified event.
"We had to beat a lot of guys to get it done," continued Sheppard. "We had an epic battle with Stewart Friesen at Fonda and Vic (Coffey) at Utica-Rome as well as the Varin's and others. Its tough competition and we will just have to see what happens when things play out at Stateline. We are looking forward to it."
Brad Rouse of Saint Catharines, Ontario will lead the 602 Sportsman Modifieds to Stateline. Rouse visited victory lane after the last Series event at Humberstone Speedway. Rouse topped Chad Chevalier of Port Colborne, Ontario and Justin Sharpe of Saint Catharines.
Gates for the "Stateline Border Battle 61" will open at 5:30pm with racing starting at 7:30pm.