Driver Profile: James Introne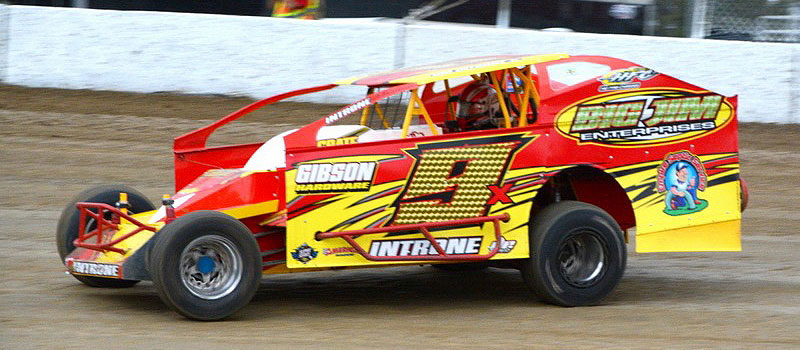 Nickname:
"Hartford Hurricane"
Occupation:
Plumber Steam Fitter
Tell Us A Little Bit About The Driver:
James is a second-generation driver who currently races his own Sportsman Modified as well as his father's 358-Modified. This team is a very small low-budget team that puts their heart and soul into racing.
Team Name:
Introne Motor Sports
Division:
Sportsman Modified and 358-Modified
Team Owner
James Introne Sr. and James Introne Jr.
Engine Builder:
GM Crate (Sportman) and motor build by Dad (358)
Sponsors:
Gibson Hardware, Hig Fabrication, Empire Septic
Crew / Team Members
James Introne Sr. Crew Chief, Sarah Introne, Brian Introne, Amanda and Thadd Simmonds
Tracks Won At:
Glen Ridge
Home Track:
Fonda and Accord
Tracks Competed At:
Glen Ridge, All-Tech, Devils Bowl, Fonda, Albany-Saratoga, Afton, Accord, Utica Rome and Airborne (I'm sure I missed a couple)
One Thing Fans May Find Interesting About The Driver:
James loves to listen to Johnny Cash while preparing the car at the track