Driver Profile: Dave Brown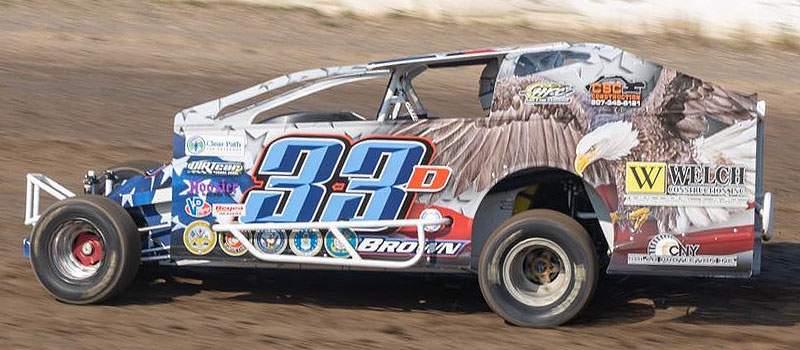 Team Name:
Brown's Motorsports
Division:
DIRTcar Sportsman
Team Owner
David & Allison Brown
Engine Builder:
Enders Racing Engines
Sponsors:
Welch Construction, CNY Solar Protection, CSC Construction, Bushy's Pro Shine, Fastenal of Cortland, Dig Race Products, Jensen's Speed Shop, Wraptile Graphics
Crew / Team Members
Steve Miller, Dan Coots, Doug Bushnell, Randy Bushnell & Jeff Bushnell
Home Track:
Fulton Speedway
Tracks Competed At:
New York – Brewerton Speedway, Fulton Speedway, Mohawk International Raceway, Skyline Raceway, Five Mile Point Speedway. Ohio – Hilltop Speedway, 250 Speedway, Sharon Speedway, Limaland Speedway, Waynesfield Raceway Park. West Virginia – Tyler County Speedway. North Carolina – Rockfish Speedway. Canada – Merrittville Speedway, Brighton Speedway Park, Brockville Speedway
One Thing Fans May Find Interesting About The Driver:
Dave is a United States Army Veteran with 25 years of service. We would like to bring awareness to the growing need of support for Veterans and their families. Please check out Clear Path for Veterans in Chittenango, NY to learn more about their programs.