Driver Profile: Chris Case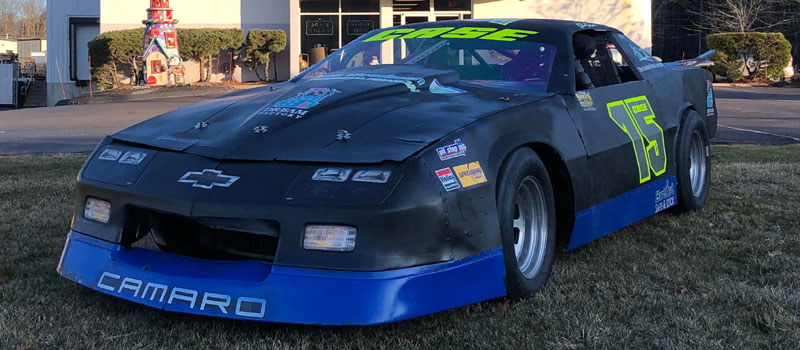 Occupation:
Commercial Banker
Tell Us A Little Bit About The Driver:
Chris grew up wanting to short track race. In 2015 (at 35 years old) he got his chance. Running a Thursday Thunder four cylinder car (called Beetle Bugs) for five years.

In 2020, Chris is moving up into the Wildcat Division on Saturday nights.
Team Name:
JPDC Motorsports
Team Owner
Joseph Doherty-Case
Engine Builder:
GM Performance
Sponsors:
Modern Woodmen Fraternal Financial
The Maine Sales Company
Hartford Safe & Lock
Heidis House Child Care Center
Crew / Team Members
Darryl Quinlan
Mike Ramsey
Brandon Lizotte
Adam Warnock
Maddie Wakefield
Career Number Of Wins:
13
Tracks Won At:
Beech Ridge Motor Speedway
Home Track:
Beech Ridge Motor Speedway
Tracks Competed At:
Beech Ridge Motor Speedway, Oxford Plains Speedway
One Thing Fans May Find Interesting About The Driver:
The car is called the "Dream Machine" by announcers in recognition of the non-profit organization that Chris proudly carries the colors of, The Dream Factory of Maine