Second Patriot Sprints A-Main Win Of '21 For Paulie Colagiovanni Comes Monday At Utica-Rome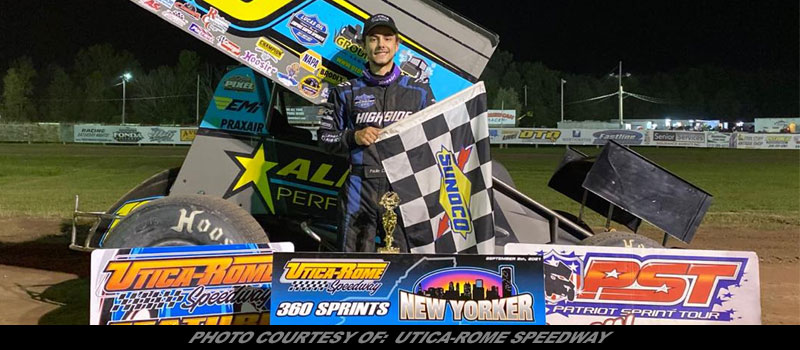 Information By: PAUL HARKENRIDER / PATRIOT SPRINT TOUR – VERNON, NY – Paulie Colagiovanni was able to lead all 25 laps of Monday night's Patriot Sprint Tour A-Main at Utica-Rome Speedway and collected his second series win of 2021.
Chuck Hebing was second followed by Danny Varin, Jason Barney and Billy VanInwegen.
Patriot Sprint Tour Feature Finish (25 laps): PAULIE COLAGIOVANNI, Chuck Hebing, Danny Varin, Jason Barney, Billy VanInwegen, Matt Tanner, Dave Franek, Jordan Thomas, Matt Farnham, Dave Axton, Danny Peebles, Jake Karklin, Tyler Cartier, Joe Trenca, Trevor Years, Steve Glover, Parker Evans, Tommy Wickham, Larry Wight.