Larry Wight Nails Down Empire Super Sprints A Main Win At Brewerton Speedway Friday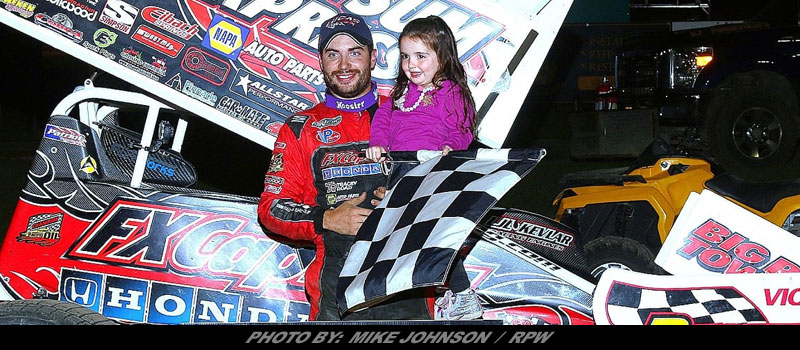 Information By: EMPIRE SUPER SPRINTS – BREWERTON, NY – Larry Wight won the Empire Super Sprints A Main at Brewerton Speedway Friday night.
The Ashley Lynn Winery Top 3 included runner-up Paulie Colagiovanni and third place finisher Danny Varin. Matt Tanner and Shawn Donath completed the top five.

(Empire Super Sprints 25 Laps) – LARRY WIGHT, Paulie Colagiovanni, Danny Varin, Matt Tanner, Shawn Donath, Tommy Wickham, Davie Franek, Jonathan Preston, Billy VanInwegan, Jason Barney, Jeff Cook, Jake Karklin, Tyler Cartier, Chuck Hebing, Joe Trenca, Mike Stelter, Scott Holcomb, Keith Granholm, Lacey Hanson, Dylan Swiernik, Chad Miller, Kelly Hebing, Jared Zimbardi, Denny Peebles, Sam Reakes IV.