Super LMs & RUSH LMs Headline Georgetown Speedway's April 15th Program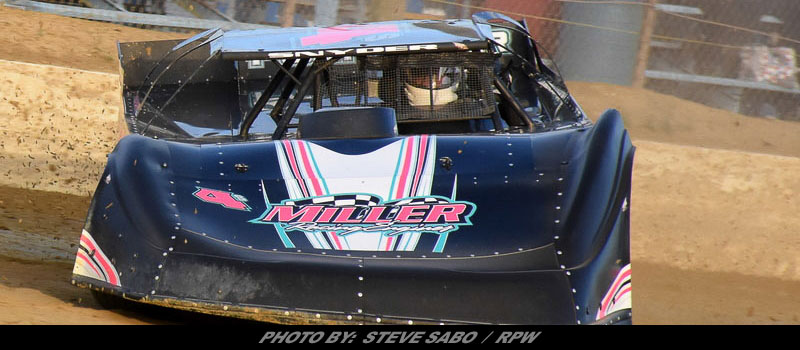 Story By: BRETT DEYO / GEORGETOWN SPEEDWAY – GEORGETOWN, DE – After the season-opening Melvin L. Joseph Memorial in March with the Modifieds serving as the headliner, attention now turns to the Late Models at Georgetown Speedway.
For fans of Late Model racing on Delmarva, this is your night.
On Thursday, April 15, Georgetown Speedway returns to action with the Mark Williams Memorial for the Super Late Models, a 26-lap event offering $3,026 to win and $260 to take the green flag. This event is run in memory of dedicated Delaware racer 'Coot' Williams, who passed away after a battle with cancer in October 2018.
Williams' trademark number was 26 which has been incorporated into the memorial program.
The Pace Performance RUSH Late Model Series together with Sweeney Buick GMC joins the Super Late Model brethren as part of the four-night Mid-Atlantic 'Battle of the Bay' Speedweek. RUSH Late Models race 30 laps for $3,000 to win and $250 to take the green plus numerous incentives and a paid B-Main.
Georgetown's progressively banked half-mile oval serves as the second 'Battle of the Bay' event. The mini-series kicks off at Delaware International Speedway in Delmar on April 14, then ventures to Georgetown on the 15th, Potomac Speedway in Budd's Creek, Md., on April 16 and Virginia's Winchester Speedway on April 17.
A $3,000 point fund has been established for the 'Battle of the Bay' with $1,000 reserved for the champion.
Joining the Super Late Models and RUSH Late Models on the program are Southern Delaware Vintage Stock Cars, Delaware Super Trucks and Delmarva Chargers, each with 12-lap features.
The evening's events are presented by Stockley Materials, with Delaware locations in Georgetown, Lewes and Lincoln. Stockley Materials offers pavers, retaining walls, mulch, sand and soil, decorative stone, quarried stone, rain bird irrigation and alliance lighting.
For RUSH Late Models, the 'Battle of the Bay' is the second event of the Georgetown Speedway Sunoco Championship Series championship battle. Trevor Collins won the season-opening Melvin L. Joseph Memorial on March 12 over a stout 25-car field. Collins is the defending Georgetown RUSH Late Model champion.
For the April 15 event, pit gates open at 4 p.m. Grandstand gates are unlocked at 5 p.m. Hot laps begin at 6:20 p.m. and racing gets underway at 7:15 p.m.
Adult admission is $20. Seniors (ages 13-17) and Seniors (ages 65 and up) pay $16. Kids (ages 9-12) pay $10 and Children 8 and under are FREE.
Pit admission is $40 for those ages 13 and up. Kids (ages 6-12) pay $10 and Children 5 and under pay $2.
The event will be broadcast live on FloRacing as part of the annual $150 subscription.
The 2020 Mark Williams Memorial and 'Battle of the Bay' fell to COVID-19 restrictions.