RPW Column: Orange County To Hold 'Online' Car Show & Ms. OCFS Pageant For 2021 Season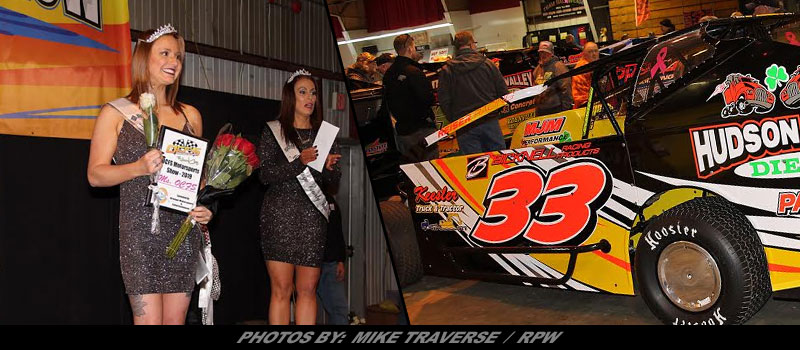 Column By: MIKE TRAVERSE / RPW – MIDDLETOWN, NY – As winter will eventually ease it's grip on the northeast part of the United States, racing fans start to get restless. We want to do something racing related.
For many race fans in the Lower Hudson Valley, that would normally be looking forward to the annual OCFS Motorsports Show. It has always been a great way for the fans from OCFS, Accord Speedway and Bethel Motor Speedway to get together with their racing family for some good times and for the drivers and owners to display their cars for the upcoming season.
All was set for the show to continue in 2020. But as the calendar turned from February into March, the Covid-19 situation got very serious in a hurry. The New York metropolitan area was one of the country's epicenters of the outbreak. This forced cancellation of the 2020 OCFS Motorsports Show.
As the season was delayed, OCFS officials put together an online car show. Many entries came in for the show for the various divisions and there were winners crowned.
Although the Covid-19 situation does not seem as dire as back in March of '20, large indoor gatherings in New York are still not allowed. OCFS has decided to conduct a 2nd edition of the online car show. With the late cancellation of the 2020 show, there was no Ms. OCFS Pageant held and the position sat vacant for the abbreviated 2020 OCFS season. But the pageant returns in the virtual way for 2021 and a new Ms. OCFS will be crowned.
For the car show, entrants are asked to send in 4 shots, front, back and both sides. All the entries must be submitted by March 16 so they can be posted on the OCFS site. fans will be able to vote for Best In Show for each division. Voting closes on March 23 and the winner will be announced on the OCFS 'Talking Dirty' Facebook live podcast. Entrants can email their photo to jmeier@omeevents.com or ddulgarian@ocfsracing.com. Prizes include 2021 season pit passes, Hoosier Racing Tires and gift cards. More information can be found on the speedway's Facebook page.
The Ms. OCFS pageant has a 4 part contest spanning 4 weeks. The first deadline for the first part of the pageant February 22, so it's important for those interested to quickly go the news page at orangecountyfairspeedway.net/news. There, you will find the submissions information page which contains the email information for submitting the entries, the rules for the entrants and the 4 week judging schedule.
Good luck to all those entering both the online car show and the 2021 Ms. OCFS pageant. And lets hope that the racing season can proceed in a more normal fashion in 2021.