RPW Column: Many Will Remember Mark Fluery As "Wild Thing" But All Should Remember Him As A "True Racer"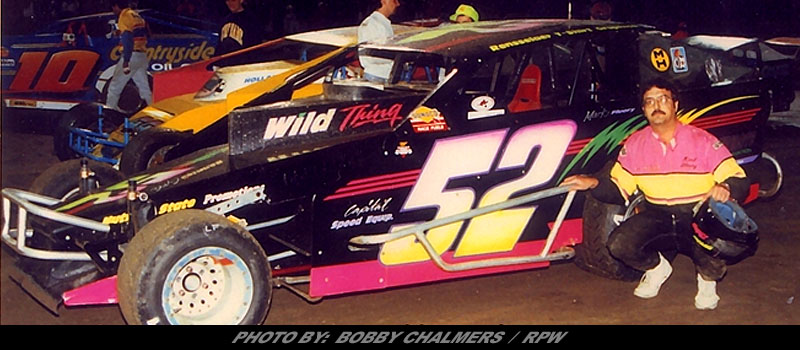 RPW Column By: BOBBY CHALMERS / RPW – EAST GREENBUSH, NY – Many will remember Mark Fluery as a winner. Most will remember him as "Wild Thing." Some may even remember him as a lawyer, but all should remember him as a "True Racer."
Word made its way around the local racing community and social media on Wednesday that Fluery, the 1987 Modified & 1977 Sportsman champion at Lebanon Valley Speedway, had passed away at the age of 62. While he hadn't been behind the wheel of a racecar since the 90's, the East Greenbush, NY resident by way of Stafford Springs, CT left his mark on the sport in more ways than one.
A 19-time winner in the Modified division at the Valley, Fluery's biggest victory came in 1992 when he shocked the world by capturing $17,500, a guaranteed starting spot for Super DIRT Week at the Syracuse Mile and the title of Mr. DIRT Track USA at Lebanon.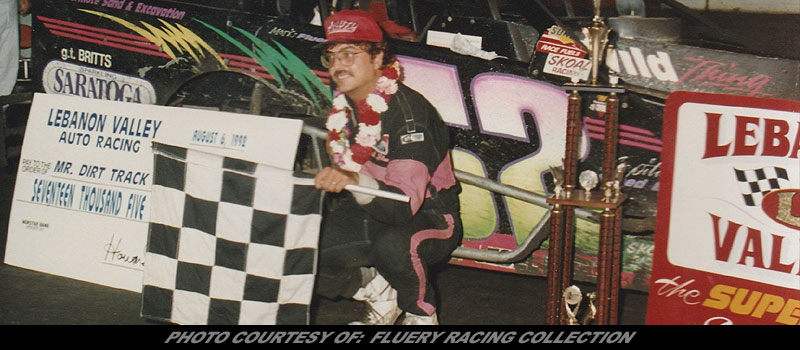 "I don't get emotional but I was crying as I was going across the scales," Fluery told This Week on DIRT while sitting in victory lane. "I'm very, very happy."
His first career victory in the Modifieds at the Valley came in June of 1979 but dirt wasn't his only passion. Earlier that season, he attempted to qualify for a NASCAR Modified race at his hometown Stafford Motor Speedway but didn't make the show.
He would make his first start, however, on the pavement at Ponoco Raceway in 1983, finishing 27th after blowing his engine.
Over the next few seasons, while also making several starts on dirt, Fluery tried to make a name for himself in the NASCAR world, competing at tracks like New Smyrna, Riverside, Thompson, Waterford, Stafford and even Martinsville. According to Ultimate Racing History, his best career run came during the 1985 World of Short Track Racing with a pair of fourth place finishes.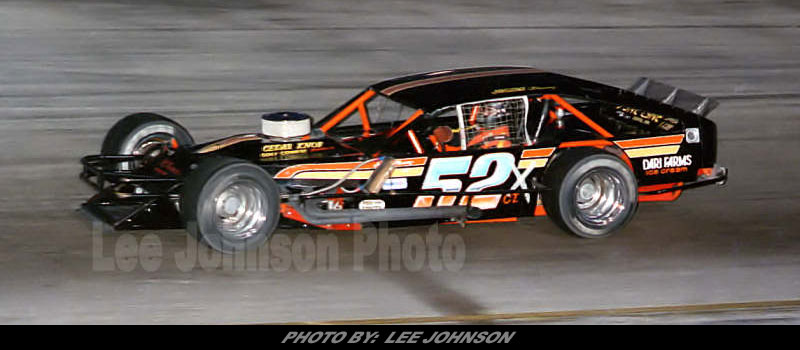 His final asphalt start came in a NASCAR Modified Tour event on 4th of July Weekend in 1986 at Spencer Speedway where he finished 26th.
The following year, however, Fluery made history back on dirt at the Valley.
During the time he was dabbling with asphalt, Kenny Tremont had a stranglehold over the Modified track title on the Valley's high banks. From 1982 through 86, Tremont was top dog.
In 1987, though, there was a new sheriff in town as Fluery was able wrestle the top spot from the "Sand Lake Slingshot" and set himself in the record books as a Modified Champion.
Fluery also got a lot of notoriety in October of 1989, while trying to qualify for the Modified championship at Super DIRT Week.
It was Sunday morning, and he was holding on to the final transfer spot during the Last Chance Qualifier in his red #52 with veteran driver Alan Johnson breathing down his neck.
As the two came off of four for the checkered flag, Johnson pulled to the side of Fluery. While it appeared as though Mark had beaten him to the line, officials called it a dead heat and gave both starting positions.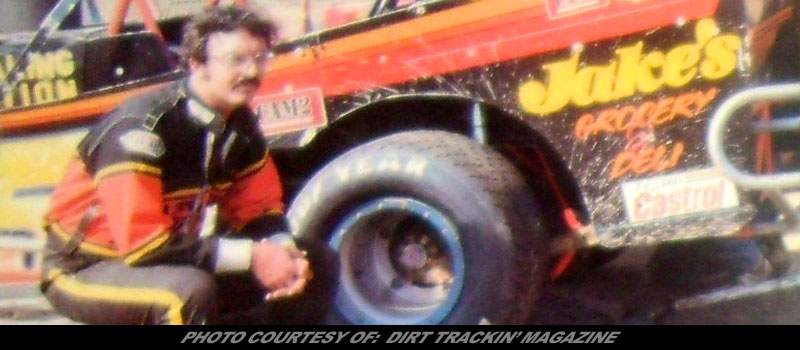 The rest, as they say, is history for that event as Johnson drove from last to capture his second victory in the event.
Most people in the 90's, however, probably remember Mark the most when he arrived at the Valley to start the decade with a sleek black Tobias Chassis Modified, neon graphics down the side and the words "Wild Thing" lettered on the hood.
The car was fast, and later that year there was another door-to-door race for Fluery, this time at the Valley with Brett Hearn, where both were awarded the victory. That moment in time will forever be immortalized by the Fluery t-shirt hanging behind the bar at the Valley's clubhouse. If you get a chance to go to a race at the track, stop in and see it. You'll laugh.
Mark's final victory at Lebanon came on May 1, 1993. Three year's removed from that final checkered flag, he took over for good friend Marty Beberwyk as Pit Steward at the track…a position he held though the turn of the century.
From there, Mark went on to get his law degree, become a lawyer that specialized in traffic, personal injury and divorce law. He was also honored by the West Lebanon, NY speedway in 2009 when he was inducted into the Valley's Hall of Fame with his father, Arnold.
I apologize. I'm sure there's way more stories about Mark that I'm missing. These are some of my own recollections as I grew up watching him race. I saw him tackle the Valley. I saw him run well at the Mile. I saw him try and win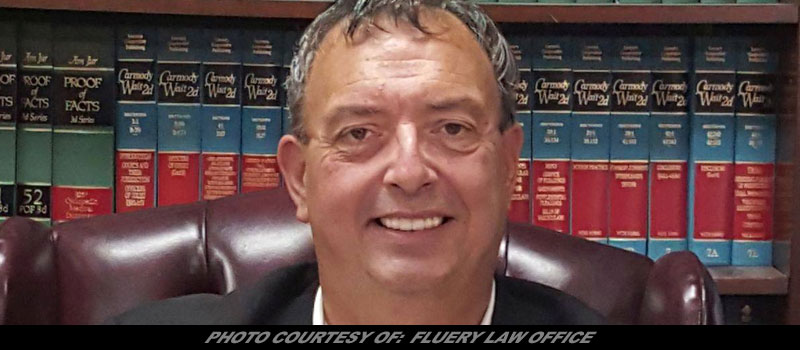 at Riverside, but one thing was the constant denominator through it all. He was a racer, and that's how he should be remembered.
God Speed Mr. Mark Fluery.