RPW Column By: BOBBY CHALMERS / RPW – WEEDSPORT, NY – Was the 2019 season up to the standards that Jimmy Phelps has in his mind? If you ask him, he'd say not really. However, thanks to a chassis change with a couple races left in the season, he feels the HBR team is back on track.
Heading into the final weekend of the Super DIRTcar Series season, Jimmy Phelps and his #98H team had only visited victory lane on one occasion, May 31st at the Brewerton Speedway. The team was running okay, but not to the level Phelps felt they should be.
"We underachieved a little bit this year," Phelps said. "Things started out okay but somewhere a long the way, things got off track. We kind of lost our way but everyone on this team kept digging."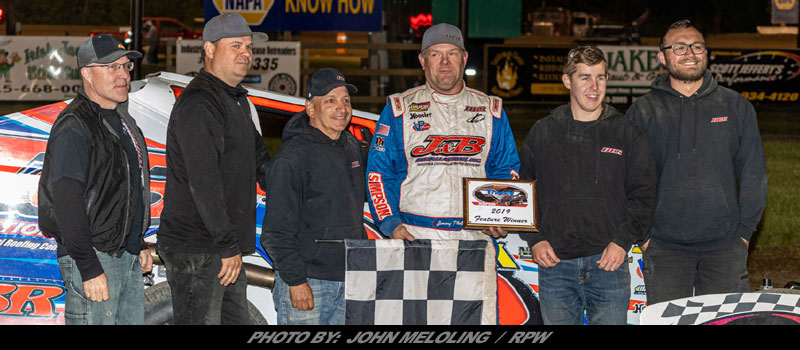 The HBR team went to work to try and right the ship, playing with set-ups most of the season. It was when they made the switch to Bicknell for Eastern States that you saw Jimmy's performance start to pick up.
"We had our ups and downs this year, we had a decent Eastern States (at Orange County) and a decent World Finals (at Charlotte)," he said. "I think we've found our way back to the main road and hopefully better days are coming."
That swing in momentum was strengthened by a victory on the first night of the World Finals in Charlotte. Jimmy was strong all race long after starting in the seventh position and was able to grab the lead just passed halfway when the guy he was battling with, Billy Decker, had a flat left rear tire.
From there Phelps went on to take the well-deserved, and much needed first series win of 2019, and threw the 10,000 lb. gorilla off his back.
"That win has really helped us this winter," he said. "It's helped us prepare for the new season and we're all excited again. That win at Charlotte really took a big weight off all of our shoulders."
Phelps realizes it's a team effort, but acknowledges that some of the struggles they had this past year rest on him.
"Some of our problems were my own fault," he said. "I was a little bit stubborn to the changes that were going on with the rear suspensions on these cars so if anyone wants to buy a bunch of torsion bars, we've got plenty of them."
The team was in no way resting on what had worked in the past. They were trying new things, but what they were trying just didn't produce the results.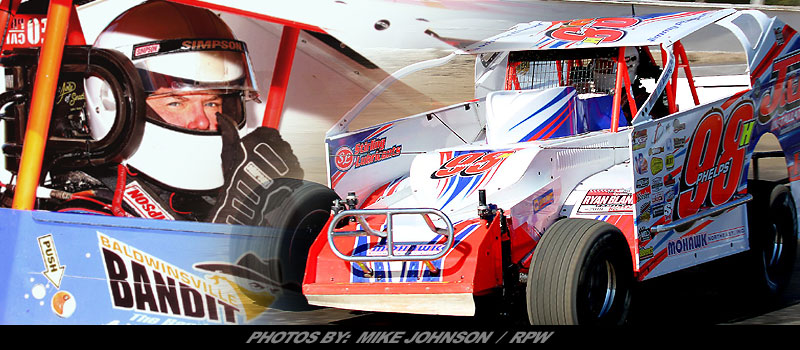 "You get searching to try and hit on something and the next thing you know, you're searching yourself right into a hole," he said. "I think that's kind of what we fought this year, but I have a great team behind me who never gave up."
Jimmy was extremely quick to point out that what they have with the HBR team is more than just a driver and crew relationship.
"I can't thank everyone enough on this team," he said. "Kurt, Tyler, Tom, Richie and everybody that grinds it out up and down the road with me. We're a family and we'll live and die together."
Not only is Phelps one of the top drivers on the DIRTcar circuit, he's also an up-and-coming promoter who has the controls of the Weedsport Speedway. Since he's been in the position, the speedway, owned by Al Heinke, has flourished into one of the premier speedways in the Northeast.
What can we expect in 2020?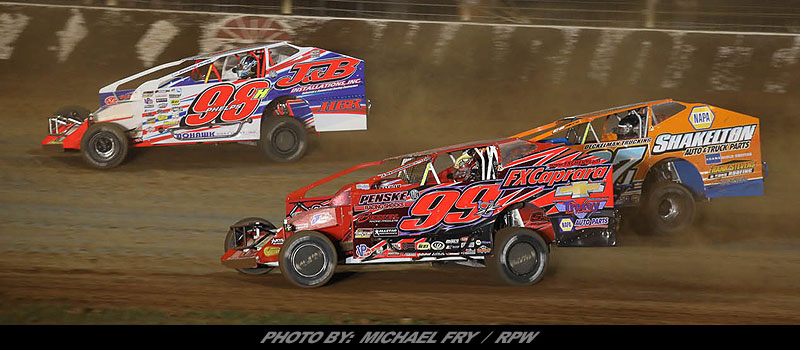 "We have a lot of great things coming up this season," he said. "A lot of the same and a lot of new stuff as far as date changes and things. Our World of Outlaws date is moving to August and we're going to have a bunch of Big Block races that we're excited about."
Jimmy Phelps may wear many hats in DIRTcar racing, but when he straps his helmet on, he's all business. He wants to win as many races as he can, and with fresh ideas and momentum on his side, 2020 looks bright for the "Baldwinsville Bandit."