RPW Column By: BOBBY CHALMERS / RPW – SARATOGA SPRINGS, NY – News broke by Hazer on Wednesday that Fonda Speedway will be gaining another quality driver during the 2020 season in the form of Jack Lehner.
Lehner will be teaming up with veteran car owners Erik & Bill Nelson to run their potent #85 Bicknell.  In addition to Fonda, Lehner plans to start the season at Albany-Saratoga on Friday nights and then play the rest of the season at the Malta, NY oval by ear.
He has, however, committed to run the Super DIRTcar Series again for 2020 with his own equipment.  Teaming with the Nelson family is a great opportunity for the young man many call the "Ginga Ninga."  He's always wanted to race regularly at Fonda, but things just never aligned for that to happen.
"I've wanted to run there and really had the urge to do so this year," Lehner said.  "I just don't have the resources within my own team, so I reached out to Erik to see what his plans were for this year. He told me he didn't have a driver so we started talking to see if we could work out a deal."
From there, the wheels were in motion to see the likeable driver at the Track of Champions this season.
"Bill, Erik, myself, my dad, and my crew chief, Ryan Stites, all sat down for dinner to talk," he said. "We came to an agreement.  We all felt that this would make a good partnership. With both sides having the same chassis program (Bicknell) and motor builder (Grant Racing Engines), Everyone agreed that the knowledge Ryan & I have developed running the tour along with Erik and Bill's resources could be successful at Fonda."
For Nelson, this is something he's been looking at for quite some time now, and is happy to have Lehner nailed down as his driver for 2020.
"We're very excited to have Jack in the car," Nelson said. "We think with the new crop of young drivers coming up that we needed to get ahead of the curve and get Jack in the seat. He's up-to-date with all the new coil set-ups and has ties to the bigger teams for information."
Even though the Nelson's have had other drivers in their equipment, most recently Ryan Odasz and Demetrios Drellos, they've been watching Lehner and his progress as a driver.
"I've had my eye on Jack for the last few years, watching his progress," Nelson said. "I wanted someone who was racing more than one night a week so they'd be fresh on Saturday nights. With the new package Bicknell put together for us and John Grant stepping up with new Small Block and Big Block motors for our team, I think we'll be in very good shape."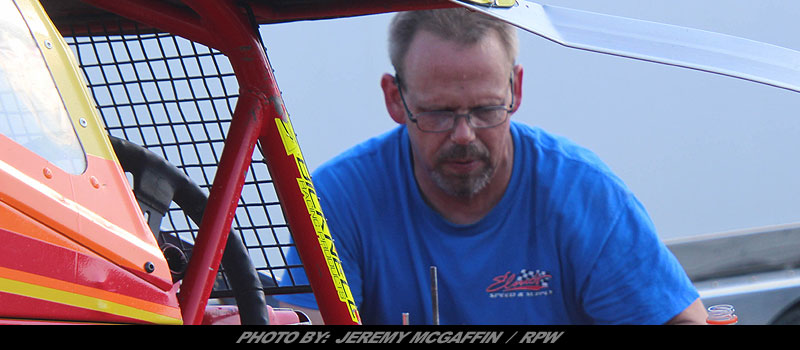 Another person who's excited to see the new Nelson / Lehner partnership is Fonda Speedway Promoter Brett Deyo. Deyo is coming off his first year at the helm of the famed Mohawk Valley oval and is very happy to have another quality driver in the field this season.
"I'm excited to have Jack at the track," Deyo said. "He's made a name for himself on the road in recent years. He's got the title of a traveling driver but is also local. His family has businesses in the area so he has that appeal to fans. I think it's a great combination with him and Nelsons."
The key to this season for Lehner, however, is to produce results. Not only does he want to do well with his own equipment, he wants to have an amazing season for Erik and Bill and the entire 85 team.
"I want to be consistently fighting for top 5s and hopefully get some wins," Lehner said. "I know we are capable. Now, it's all up to execution."
Being able to run his own equipment and for the Nelsons at Fonda, Lehner feels this can be a benefit for all parties involved.
"I think as a driver, the more I can be in the car the better," he said. "I believe the knowledge we gain from being on the Super DIRTcar Series and racing with the best in the business will transfer over and help our Saturday night program as well."
Adding Jack Lehner's name to the list of drivers for the Nelson team is a variable who's who of winners. Drivers such as Bobby Varin, Willy Decker, Drellos and Odasz are just a few who have strapped into their machines over the years, and Jack wants to do well to keep the tradition going.
"It's really cool, for sure, to add my name to that list," he said. "Their team has a lot of history and they've had a lot of success, and I can see why. Bill and Erik are adamant about having the right tools for the job which is essential for success."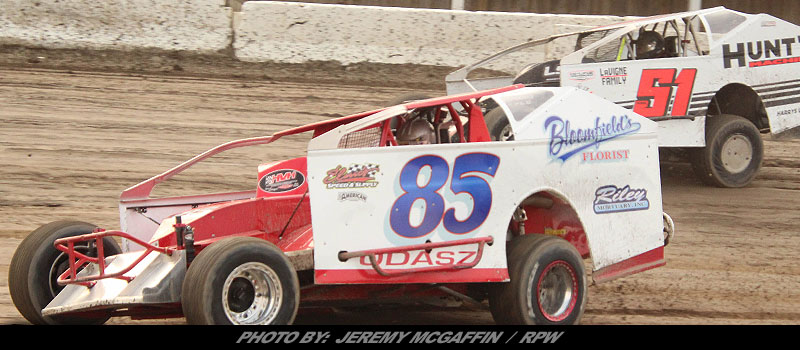 Currently, it appears that there will be only one conflict between Lehner's team schedule and that of the Nelson family.
"I don't think I'll be able to compete in the Fonda, 200," he said. "Other than that, weekly racing doesn't conflict."
It appears that 2020 could be a big season for young Jack Lehner. The Saratoga Springs, NY driver has shown that he is capable of running up front and is poised to visit victory lane for years to come. All he needs is experience and he's going to get that, and then some, this season.