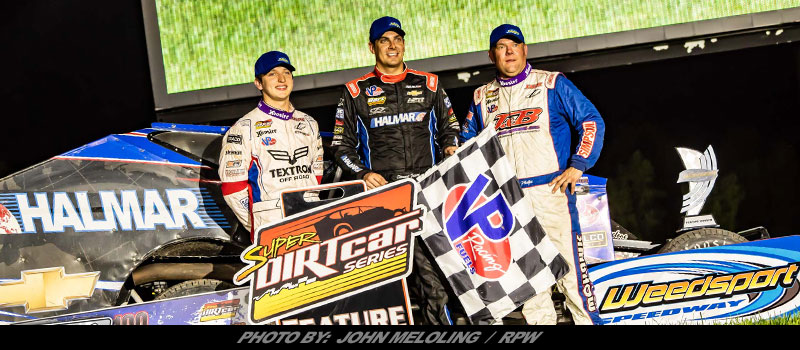 Story By: DAN KAPUSCINSKI / WEEDSPORT SPEEDWAY – WEEDSPORT, NY – VP Racing Fuels, the world leader in race fuel technology, will return as the official fuel of Weedsport Speedway in 2019.
Sporting one of the most diverse schedules in all of short track racing, Weedsport Speedway will see a total of nine events competing under the VP Racing Fuels banner.
"We are excited to have VP back once again for the 2019 racing season," said Weedsport Speedway promoter, Jimmy Phelps. "Their products, support, and commitment to northeast short track racing is second to none. We rely on their performance in our racecars, and we are proud to fly the VP colors at Weedsport."
VP Racing Fuels is now recognized as the world leader in race fuel technology, with a catalog of more than 70 fuel blends and a growing roster of VP-fueled championships across the entire spectrum of motorsports.
VP's reputation for product quality, along with superior service and technical support, has helped secure 60+ series and sanctioning bodies under its banner.