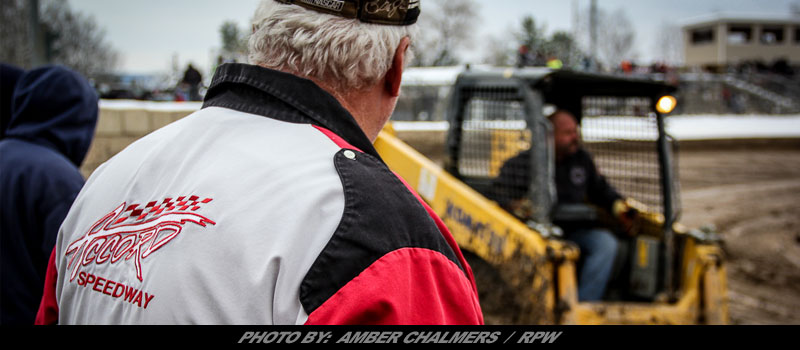 Story By: BRETT DEYO / SHORT TRACK SUPER SERIES – ACCORD, NY – There's no question 'Old Man Winter' arrived early in the Hudson Valley and foothills of the Catskill Mountains.
The entourage of wet weather has now claimed the Northeast dirt-track finale 'Gobbler' at Accord Speedway. The event, which had previously been postponed to Dec. 1, has been canceled and will not be made up.
Rain, wintry mix and snow has left the grounds and track surface at the Ulster County facility completely saturated.
"Everything is soaked," speedway promoter Gary Palmer said. "The track, the pits, the parking lot – there is no way we could be race ready for Saturday, even with three days of hot weather and sunshine."
In the previous five editions of the 'Gobbler' the event went off twice on the Saturday after Thanksgiving (2013 & '18) and on two occasions the first Saturday of December ('15 & '16). Only once, in '14, the event was pushed back to the following April after racers and competitors had arrived.
"We aren't giving up on the 'Gobbler' at all," event co-promoter Brett Deyo of BD Motorsports Media LLC said. "This November was extreme, even for New York weather. We will put it back on the schedule for next year and hope for better luck with Mother Nature."
The '18 season is now complete for both Accord Speedway and BD Motorsports Media LLC.