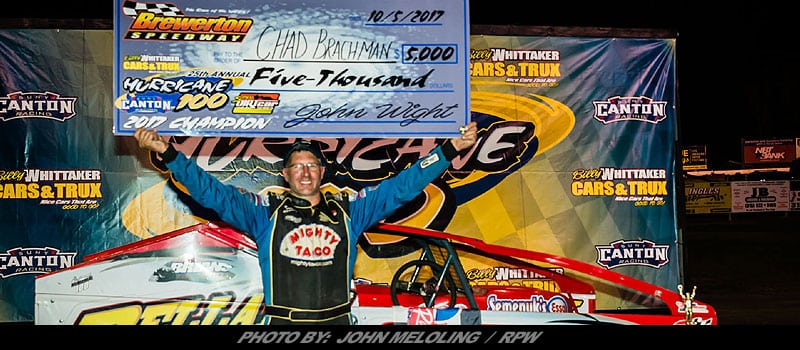 Story By: DAVE MEDLER / BREWERTON & FULTON SPEEDWAY – BALDWINSVILLE, NY – The Brewerton and Fulton Speedways are happy and proud to announce SUNY Canton will continue their strong support at the Brewerton and Fulton Speedways in 2018, their tenth consecutive year as a major marketing partner.
SUNY Canton will continue as the divisional sponsor of the popular DIRTcar Sportsman division at both Brewerton and Fulton. SUNY Canton also returns as the presenting sponsor for two of the biggest events in the Northeast: the 33rd Annual Outlaw 200 Weekend at Fulton Speedway (September 28-29) and the 26th Annual Hurricane 100 – 358 Modified Championship during Super DIRT Week on Thursday, October 4th .
Both speedways feature one of the strongest and most competitive DIRTcar Sportsman fields anywhere in the region. The 2018 season should be wide-open with the recent group of top runners moving into the headline DIRTcar 358 Modified class at the Fulton Speedway. From the first green flag of the season to the final checkered flag this fall it's anyone's guess who will be crowned the 2018 SUNY Canton Sportsman Track Champions at both speedways.
Following a fun and successful 'Winter Blast' and Syracuse Motorsports Expo, now everyone's attention turns to the 2018 racing season next month.
Action at Fulton Speedway kicks-off Saturday, April 21 with Test and Tune followed a week later by the first big race weekend of 2018, the 'Highbank Holdup' weekend Friday and Saturday, April 27-28.
Friday night activity will feature the high-flying Lucas Oil Empire Super Sprints and highly competitive and side by side racing of the DIRTcar Sportsman Championship Series Central Region. Hot laps will also take place for the Billy Whittaker Cars & Trux RUSH Late Models and Modified Super DIRTcar Series cars.
Saturday, April 28 the stars and cars of the Super DIRTcar Modified Series will converge on Fulton's high banks for the series point opener in the 'Highbank Holdup' 100. The first track point race of the season for the Billy Whittaker Cars & Trux RUSH Late Models and SUNY Canton Sportsman will complete the busy race card.
The Brewerton Speedway season opener is on Friday, May 18. On the race card will be the Tracey Road Equipment DIRTcar Big Block Modifieds, SUNY Canton DIRTcar Sportsman, STARS Mod Lites and JB Logging & Firewood 4-Cylinders.
Complete and exciting 2018 season schedules are now up on each track website.