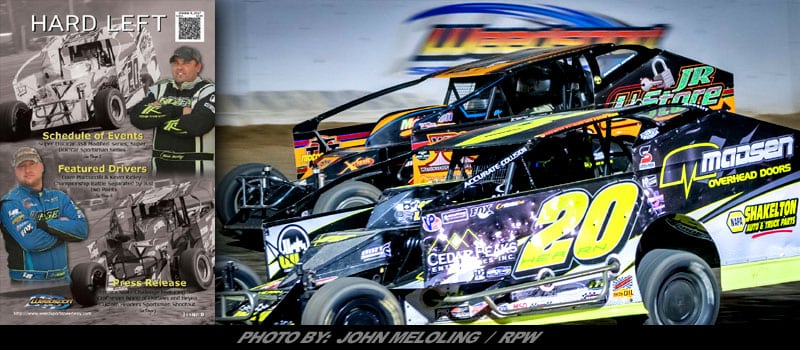 Story By: DAN KAPUSCINSKI / WEEDSPORT SPEEDWAY – WEEDSPORT, NY – In a day and age when weekly racing programs are becoming a thing of the past, Weedsport Speedway is honored to announce a continued partnership with Jacobs Press as the official printer of Weedsport Speedway's racing program, Hard Left.
Family owned since 1915, Jacobs Press provides Central New York businesses with sophisticated graphic and print solutions that create personal attention.
Jacobs Press is the chosen business partner for many prominent area companies and not-for-profit agencies. Whether you need letterhead or a complete direct mail campaign, Jacobs Press is happy to support your unique requirements with superior, economical products and personalized service.
Featuring eight pages of content at each Weedsport Speedway event, Hard Left highlights the names and faces of Weedsport Speedway, providing a snapshot into the night's program while offering valuable insight into what has happened and what will be happening at The Port.
To top it off, this unique color program will continue to be offered for free to the first 500 guests through the gate on race nights.
"We look at Hard Left as a valuable tool to keep our fans informed on race nights," said Weedsport Speedway promoter, Jimmy Phelps. "We want our fans to look out onto the race track and be able to put a name or a face to a car number. Being able to make that connection and build meaningful relationships with drivers and teams is what continues to grow our sport."