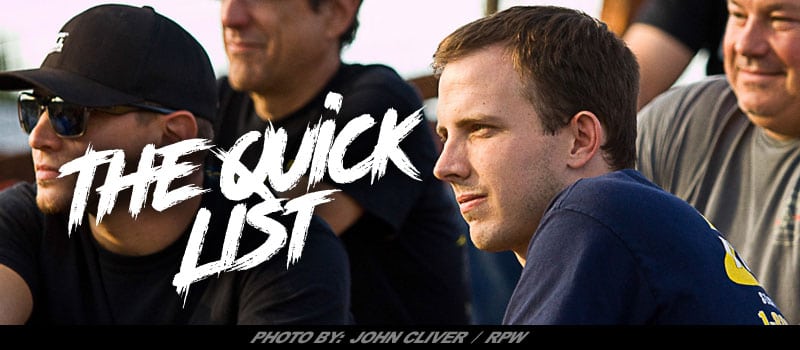 Quick List By: RACE PRO WEEKLY – MILFORD, NJ – Many know his legendary dad, but Billy Pauch Jr. is making his own name in the world of racing, running anything he can that has wheels.  In 2017, he did something he's wanted to do for many years.  He won the Modified Championship at New Egypt Speedway to add to his resume.
Now, on to "The Quick List"…
Tell us a little bit about yourself. Who is the real Billy Pauch Jr?
Billy Pauch Jr. is a guy who is always on the move working at something buy makes time to spend time with the family.
What was your favorite car, of all time, that you've had the chance to race?
My favorite race car of all time that I have been able to race has to be a midget.
Was 2017 a good year in your eyes?
2017 was OK in my eyes we were able to get the championship at New Egypt which was my number one goal, but I feel we left a lot on the table otherwise.
What did you do to make it successful?
What made it successful was having the right people around me.
Where do you feel you could have improved?
I felt like we were missing something on the road away from my home tracks but we're working to improve that.
How long have you been behind the wheel of a racecar?
I have been behind the wheel for around 15 years.
What made you interested in the sport?
Racing has been about all I've ever known.
How important is family to your racing?
My family is everything to me in racing wish I could take them to every race.
Do you like to travel or stick close to home with your racing? Which makes you a stronger driver?
Traveling makes you a stronger driver but weekly racing is tough to beat.
What are your goals for 2018?
My goals for 2018 are to continue to win races