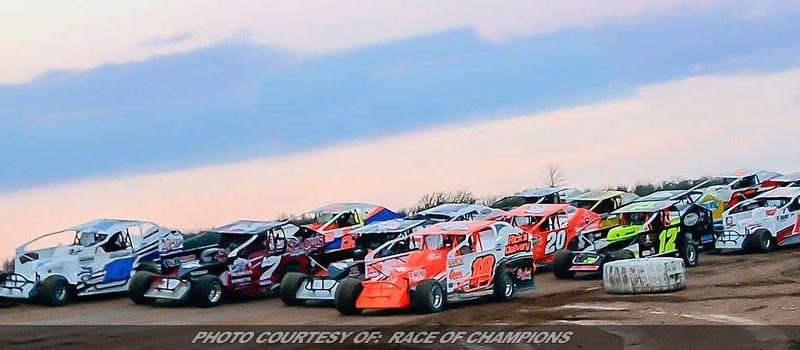 Story By: RACE OF CHAMPIONS – PORT COLBORNE, ONT – Pete Cosco of Saint Catharines, Ontario dedicated his life to his work and his passion for racing. He participated in every facet of the sport, including purchasing and keeping Humberstone Speedway near Port Colborne, Ontario in business.
On Saturday, August 26 and Sunday, August 27 racers and fans from across the region will assemble to honor his legacy as part of Pete Cosco Memorial Weekend at the speedway his family still operates.
On Saturday, August 26, the Race of Champions Dirt Modified and Race of Champions 602 Dirt Sportsman Modified Series, along with the mini-stocks, will take part in the Rankin Construction Pete Cosco Memorial Salute to Canada 150.
On Sunday, August 27 the Modifieds (Big Block and Small Block) will join the Humberstone Speedway weekly regulars to continue the celebration of Cosco and close out the big weekend of racing presented by Pete Cosco Haulage, Ltd.
Fans are encouraged to attend both days, camp and celebrate the life of one of the Niagara Region's most enthusiastic track and car owners. Camping is free throughout the weekend.
Cosco's family and grandsons, Dylan Davidson and Jordan Cosco will be in competition during both nights.