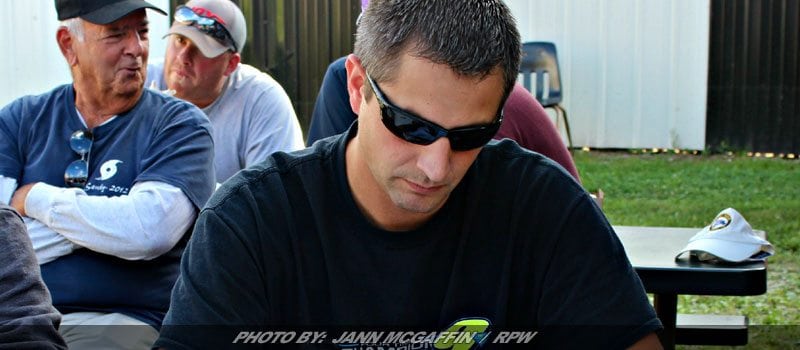 Story By: STEVEN OVENS / RACE CHASER ONLINE – HORSEHEADS, NY – From the department of unexpected stories heading into 2017- Matt Sheppard laid a bomb on Friday night that will shock many and excite many more in the Finger Lakes and Southern Tier.
Sheppard announced on Facebook Friday evening that he will be driving a dirt modified out of the Sweeteners Plus shop full-time at Outlaw Speedway on Friday nights in 2017, along with select special events during the season.
The announcement comes just one night before the Syracuse Motorsports Expo 2017 is set to kick off for two big days of motorsports announcements, schedule releases and plenty of shiny new sheet metal on display.
Sheppard had hinted in recent weeks that some kind of deal was being worked on to get the multi-time Super DIRTcar Series champion back to the track where he first raced a full-size racecar.  But the thing nobody saw coming, was that the deal being worked on would be with the power team that is Sweeteners Plus Racing with superstar drivers like Tim McCreadie and Vic Coffey.
Vic Coffey and team took to Social Media as well to share the news and their excitement with a new teammate for Friday nights.
To read the entire column written by Steven, click here.